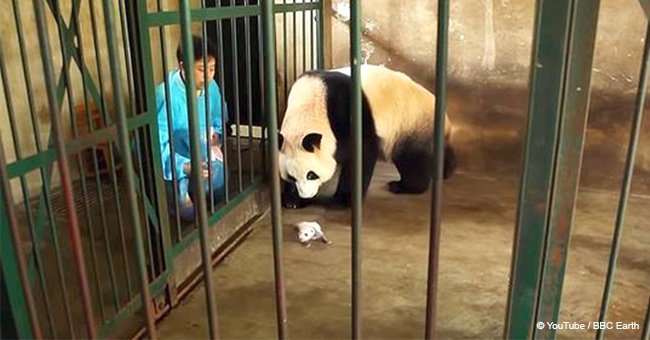 Huge panda gives birth to twins and doesn't realize she's raising both

New panda mother, Lee Lee, hasn't realized that she had twins because her keepers have been switching her cubs out.
In the clip below, the zookeepers can be seen tricking a panda mother of newborn twins into believing she's got only one cub, so both will survive.
The narrator of the video, David Attenborough, explains that it's not uncommon for pandas to birth multiples.
What is uncommon is for the mother pandas to take care of more than one baby when she has. They normally leave one of them for the other to live.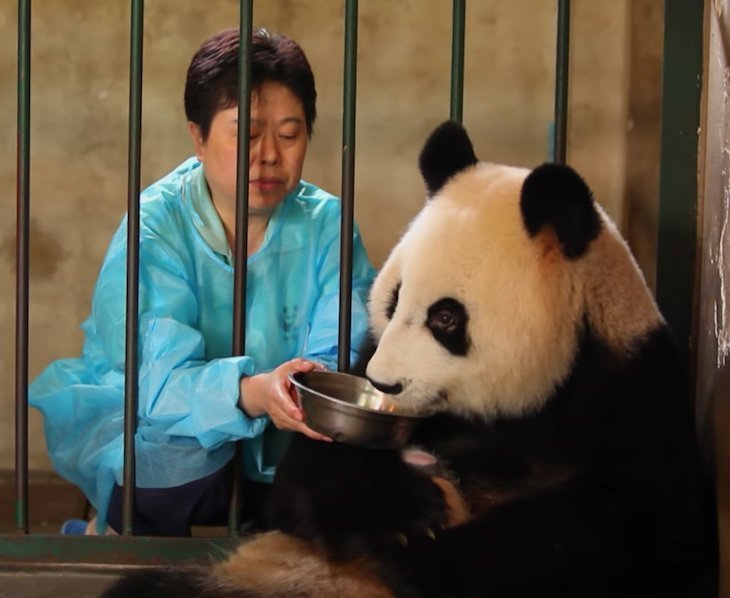 Source: YouTube/BBC Earth
Follow us on our Twitter account @amomama_usa to learn more.
According to Attenborough, it is believed that the mother pandas don't have "sufficient milk or energy" to nurture more than one.
So, to keep the babies alive, zookeepers are playing the old switcheroo on the twins' mother.
The video shows that they have been switching out the newborn panda twins up to 10 times a day.
The zookeepers' technique has an approximately 100 percent survival rate.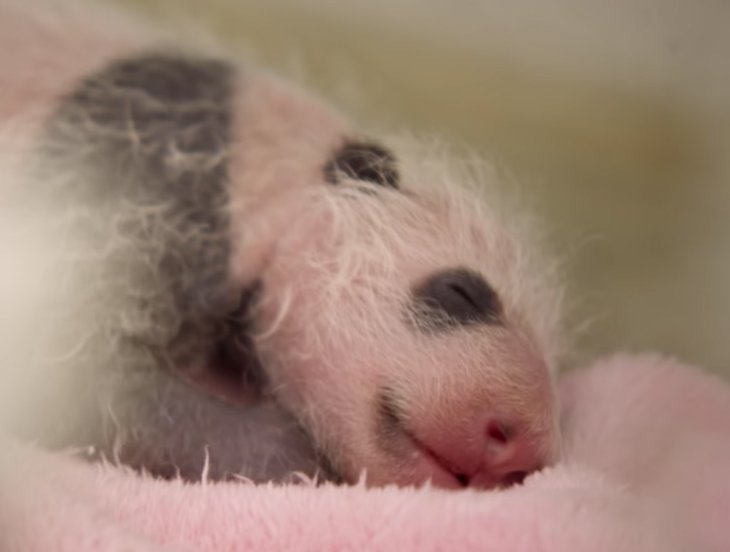 Source: YouTube/BBC Earth
In another adorable video, the mother panda, Min-Min, and her baby got reunited in the Taipei Zoo after being separated for a month.
After Min-Min gave birth, the zoo employees were worried when the connection between a mother and child doesn't seem to exist.
The baby usually stays with the mother right after birth. However, in Min-Min's case, the zookeepers were obliged to run some tests to check on the baby's welfare.
They needed to take the risk even if they knew that doing that meant the mother might not bond with her bundle of joy.
Once the panda's caretakers made sure that the newborn was okay, they put the baby back in the cage.
There was no great reunion at first, and Min-Min even turned away from the baby. Then the mother suddenly made the connection and came over to grab her offspring.
The video shows Min-Min carrying her beautiful bundle of joy over to a corner. She was then shown cuddling her newborn, making a mother and baby bond for good.
Please fill in your e-mail so we can share with you our top stories!