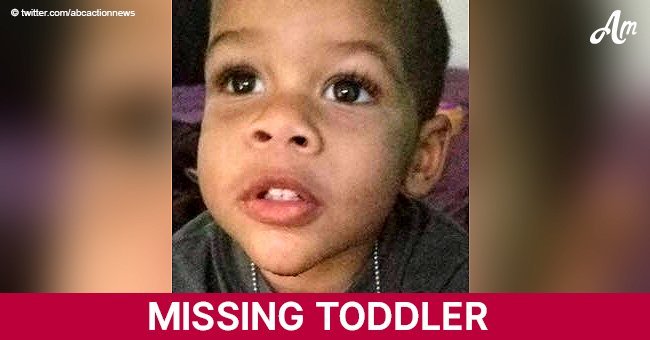 Missing: Amber Alert issued for 2-year-old boy believed to have been taken from his mother

Police around Tampa, Florida issued an Amber Alert for 2-year-old Jordan Belliveau who was abducted when his mother took a ride from a stranger.
ABC News reported that according to authorities, Belliveau and his mother were walking on East Bay Drive, Largo around 9:30 p.m on Saturday. He wore a blue shirt with the print "72" on the front, blue gym shorts striped with black and white, black socks and a pair of black and white Nike shoes.
He has short brown hair and brown eyes. Some differentiating marks are the "partially healed cut" beneath his chin and a "birthmark on the right side of his stomach," according to police.
Follow us on Twitter for more @amomama_usa.
Belliveau and his mother were offered a ride by a stranger, later described as "a black male with dreadlocks and gold teeth and [who] is approximately 25-years-old, with brown hair and brown eyes. He was wearing a white tank top and black basketball shorts with an "AND1" logo."
Belliveau's mother said that after an altercation in the car, the man struck her face, knocking her out. When she awoke she laid in a wooded area in Largo Central Park. But her son was nowhere in sight.
Belliveau was last seen in the car with the man, who the mother said called himself "Antwan."
Anyone with information about Belliveau's location should reach out to the Largo Police Department at 727-587-6730 or call 911.
Another active search includes one for 24-year-old Kristen Ashely Bennett from Newport, North Caroline. She was last seen on August 14 when she left her 950 Hibbs Road home on foot.
The time of her disappearance is estimated at 2 p.m. Bennette has brown hair and blue eyes. She is 5'3" tall and weighs 105 pounds.
Her outfit consisted of a blank top with white strips over which she wore an orange long-sleeved top. She had on jean shorts and black Nikes.
Also earlier this month, Kiera Bergman, 19, disappeared from her work office which is only 10 minutes from her apartment. Her purse and car were later retrieved from home.
She had recently moved to Pheonix from San Diego at that time. The disappearance occurred on August 4th at Progressive Leasing in Arizona. Her boyfriend was expected to pick her up the day she disappeared.
Please fill in your e-mail so we can share with you our top stories!