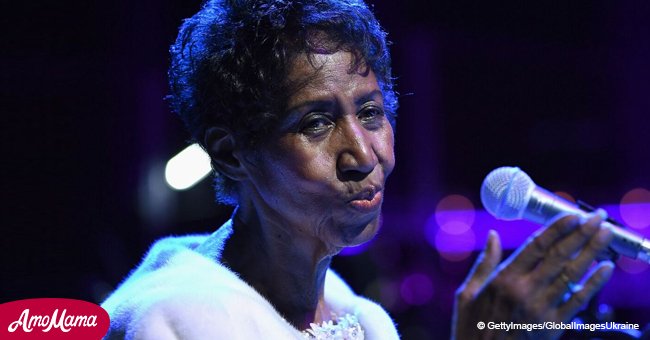 Aretha Franklin sent off as a queen dressed in royal gold vestments for her funeral
Queen of Soul Aretha Franklin was given a royal send-off at Detroit's Greater Grace Temple on Friday as mourners turned out to pay their final respects to the famed icon in an eight-hour-long ceremony.
This farewell week for the celebrated singer and civil rights activist highlighted the technical embalming expertise of Swanson Funeral Home and comprised of four days of high fashion with outfits that were carefully chosen by her family.
Ms. Franklin arrived for her funeral in a gold-plated coffin in the same Cadillac that transported the body of her father, Rev. C.L Franklin in 1984, and which also transported the body of Rosa Parks in 2005.
Dressed in a full-length rose gold dress with pink beaded lace and rose gold sequin Christian Louboutin heels, this was the fourth and final outfit worn by Ms. Franklin. It marked the culmination of the week of events that led up to her funeral for the celebrated diva. All four outfits were specially selected as a means of honoring her impeccable fashion legacy and both her life and impact.
Addressing the gathering were several prominent members of society and well known celebrities. Former President Bill Clinton in addressing mourners at the funeral ceremony asked them to forgive him as he jokingly commented on his friend's wardrobe.
"I wonder what my friend has got on today. I wanted to see what the girl was carrying out."
Earlier in the week Ms. Franklin's body was on display at the Charles H. Wright Museum of African American History and the New Bethel Baptist Church. On Tuesday she wore a tea-length crimson red lace dress with a full tulle skirt and chiffon overlay. This was beautifully matched with a 5-inch patent leather Louboutin pumps.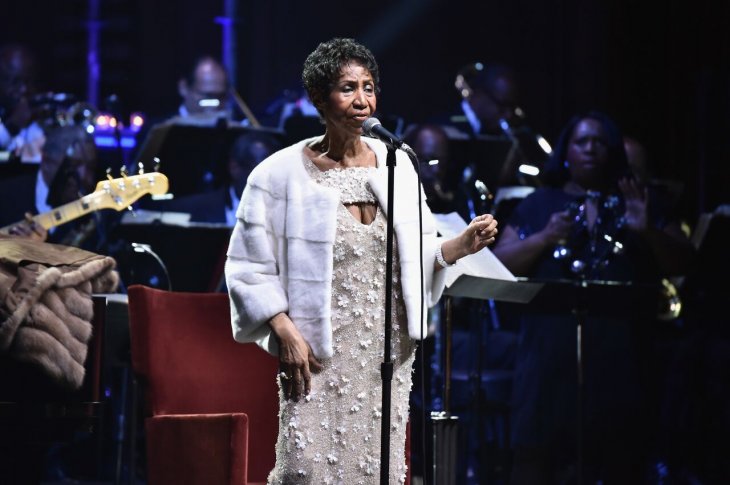 Source: Getty Images
On the very same day Mr. Louboutin received a photograph from a friend with a message which told him that though many people die for Louboutins but she opted to die with them.
On Wednesday Ms. Franklin's dress was quite similar with matching shoes accessorizing her shimmering powder blue dress. Then on Thursday her rose gold custom-knit suit was paired with Louboutin heels to accessorize.
Mr. Louboutin who had one brief experience with Ms. Franklin had earlier spoken of it.
"She complimented me for my work and I could barely reply one word, too shy and too impressed."
"Her eyes were intense, equaling the power of her voice."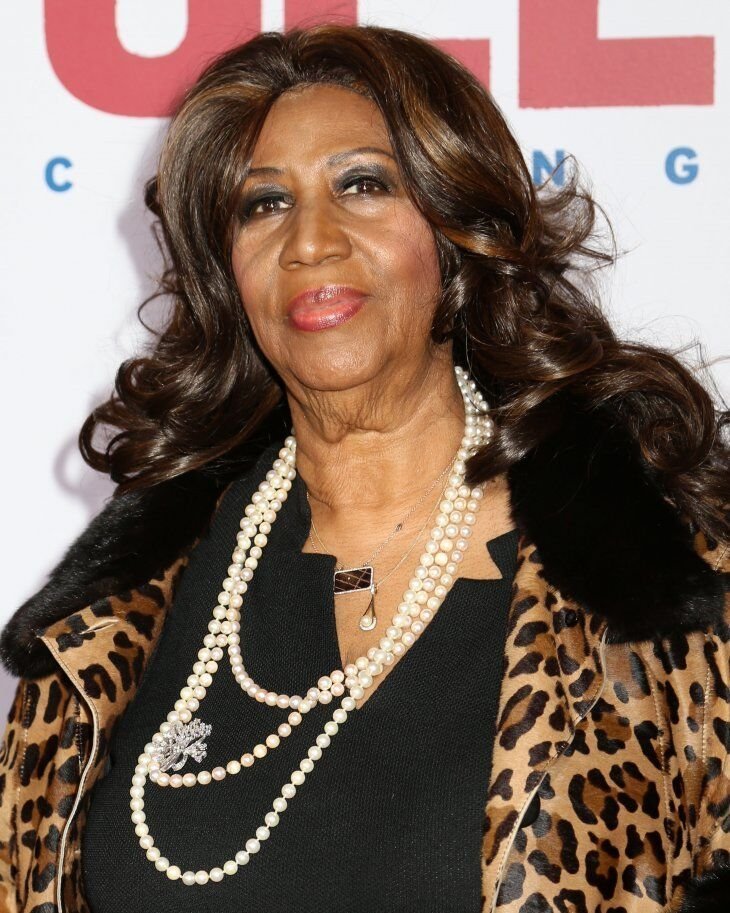 Source: Shutterstock
The R&B favorite passed away at the age of 76 at her Detroit home on August 16, 2018 of pancreatic cancer. Following her funeral her body was later interred at Detroit's Woodland Cemetery.
Please fill in your e-mail so we can share with you our top stories!