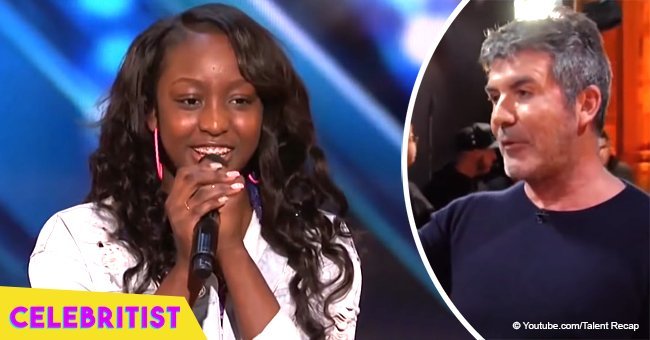 Simon Cowell moved by teen's touching tribute to father who was killed

Flau'jae is a 14-year-old girl who surprised the judges and the audience of "America's Got Talent" after singing a song she wrote titled "Guns Down."
The girl's father was a rapper. He was known as Camouflage, but he was killed when Flau'jae was in her mother's womb, so she never got the chance to meet him.
Describing herself before going onstage, the teenager revealed that she got inspired by Camouflage's music and that she was ready to take over the world. Once Flau'jae was in front of the judges, she told them that she was trying to fulfill the dream her father couldn't.
Heidi Klum, Howie Mandel, Mel B, and Simon Cowell – the judges of the show – couldn't wait for her performance, so they urged her to start.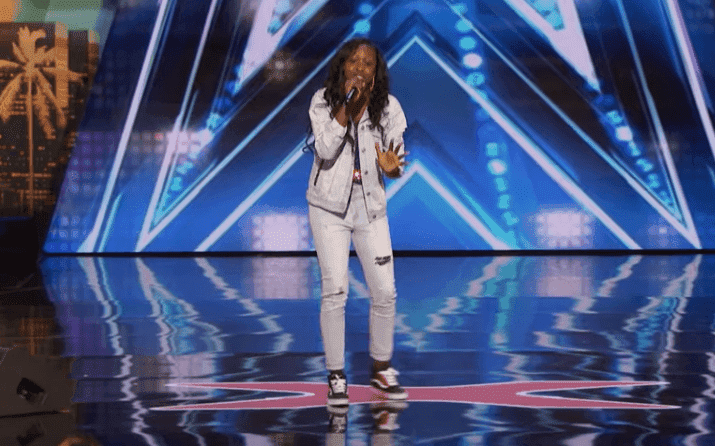 Source: YouTube/Talent Recap
Flau'jae began to sing and, only by telling the first bars: "if you would've put your gun down/Then he would've been here right now," the audience and judges knew that the song had a strong message for the people.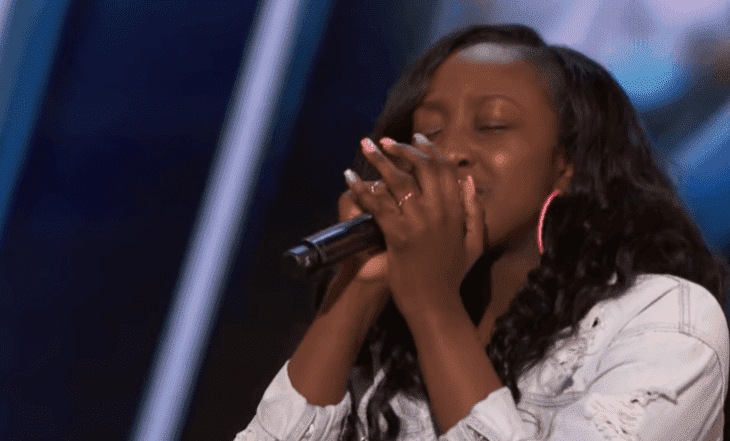 Source: YouTube/Talent Recap
"Do you know what it's like to not have a father/No one to talk to when you get mad at your mama/I know you ain't gonna pick up the phone, I still call you/The reason that it hurts so bad, I never saw you," she added.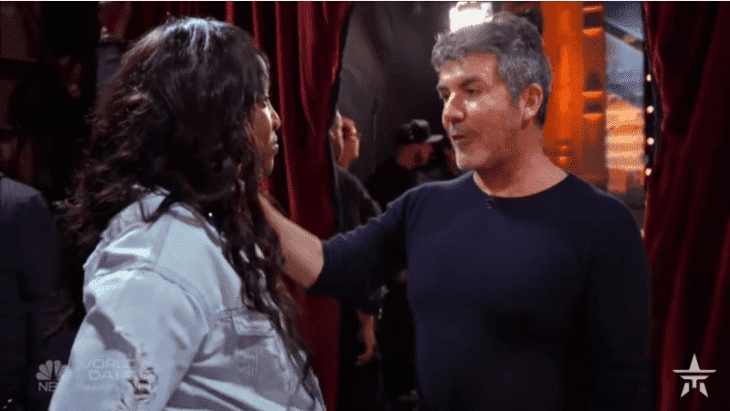 Source: YouTube/Talent Recap
STANDING OVATION
Everybody got up and gave the singer a well-deserved standing ovation. Simon revealed that, while he didn't know much about rap, he could recognize talent and that they were witnessing the start of Flau'jae's career.
The man even went backstage to hug and congratulate Flau'jae and her mother in person. He added that what the teenager did was "incredible" and "fantastic."
GOLDEN BUZZER
Flau'jae got four "yes" and advanced to the next round. In Week 4, she got the golden buzzer from Chris Hardwick, which means that she got a spot on the live shows. However, she was eliminated in Week 1 in "America's Got Talent's" quarterfinals.
ANOTHER SURPRISE FOR THE JUDGES
When five-year-old Sophie Fatu got on the show's stage, the judges were somehow stunned to see someone that young in such an important show. Things were even more shocking when Frank Sinatra's hit song "New York, New York" began playing.
Sophie did a great job, and the judges praised and gave her a standing ovation. Simon then added that she was the youngest contestant in the show. Unfortunately, Sophie didn't make it to the live shows despite the praises, thereby ending her "America's Got Talent" journey.
Please fill in your e-mail so we can share with you our top stories!