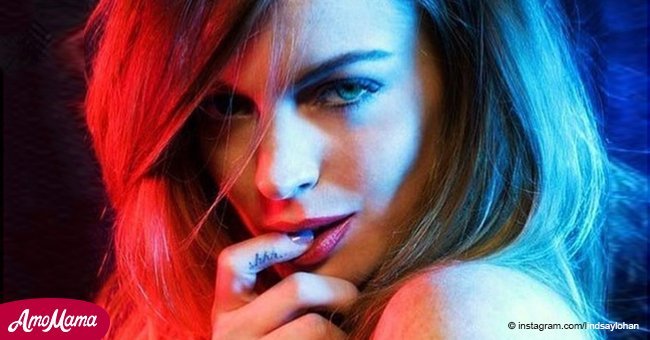 Lindsay Lohan steals the spotlight with her epic dance moves
The former actress' dance moves have earned her the honor of being turned into a meme by netizens who have mocked her seemingly awkward movements.
Lindsay Lohan has been living it up on the Greek island of Mykonos where a new reality television program is being filmed about her life running a beach club at the popular tourist destination.
In between running her businesses and putting on a British accent, the American actress has also been enjoying the fruits of her labor, testing out her club as well.
And over the weekend, her testing out her dance moves resulted in the actress becoming a meme as people took the mickey out of her robotic dancing to Zayn Malik's "Pillow Talk."
Although she has calmed down dramatically from the wild days of her drinking and drug abusing, she still enjoys a party as much as the next girl.
Over the weekend she decided to take a break from running the club and kick back in a pair of high heels and a sparkly gold jumpsuit.
She was spotted up on stage dancing, but if her moves demonstrate anything, it's that she has a serious lack of rhythm, pulling off robotic, almost forced movements.
The internet was quick to respond with video clips, GIFs, and memes of its own, responding to the awkward dancing Lohan was trying desperately to pull off.
Aside from the memes, plenty also had some unsavory comments about her dancing.
Despite the internet mockery, actress Busy Philipps and writer Kelly Oxford decided to see if they could also dance like Lohan, and came to the conclusion that it's actually quite difficult.
Please fill in your e-mail so we can share with you our top stories!