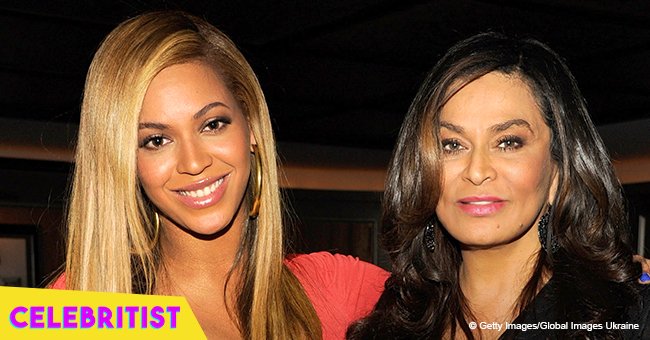 Beyoncé's mom Tina celebrates singer's 37th b-day with adorable baby photo and touching message

Beyonce recently turned 37, and her proud mother Tina Knowles Lawson made sure to dedicate a sweet message to her famous daughter on Instagram.
Now that Beyonce is away from her mother due to her On The Run II tour with her husband Jay-Z, Tina made up for her absence by sharing an adorable baby photo of her daughter from when she was just four months old.
While Tina Knowles-Lawson is known to be quite playful on Instagram, often sharing jokes with her family members on random occasions, she made an exception and posted something serious and heartfelt for her eldest daughter's birthday.
Last year, Beyonce's closest family and friends surprised her with a touching tribute video featuring her famous song "Formation". In the video, her famous friends, which included Michelle Obama and Serena Williams, re-created her iconic music video and got into formation. Her Destiny's Child bandmates Michelle Williams and Kelly Rowland also made sure to join in on the fun, and so did her mother Tina Knowles-Lawson, mother-in-law Gloria Carter, and Jay-Z's grandmother, Hattie White.
"Happy Birthday to the nicest , owner of the most beautiful, generous , loving hearts ever !!!! Brilliant too! Always thinking , planning, analyzing, strategizing , how you can make everything you touch better!"
Since Beyonce was a little girl, Tina had nothing but admiration for her daughter. As she started to grow older and carved an empire for herself, this admiration turned into amazement by how she was able to raise a superstar.
"On this day you were 4 months old and i couldn't even control the excitement and pride and the all encompassing love i felt for you , my first born. I made a vow to love and cherish you everyday . For the rest of my life !"
While this year's tribute seems a lot simpler, it's still very heartfelt. The doting mom made sure to compliment her daughter with all the nicest things to say. Tina even goes so far as to say how sometimes, she wonders why God chose her out of all the people in the world to become the mother of a queen like Beyonce.
"Sometimes i can't believe out of all the incredible people in the world i was chosen by God to be your mom!"
Although Tina was full of praises for her daughter, she made sure to put in a little something about her other daughter Solange, saying that the time she and Beyonce were born were the best two days of her life.
"The day that you and your sister entered this world were the two best days of my life , hands down !! It is a privilege to have carried you two in this body."
She ended her greeting by expressing her love for her daughter, saying that she should enjoy her birthday as no one deserves it more.
Please fill in your e-mail so we can share with you our top stories!