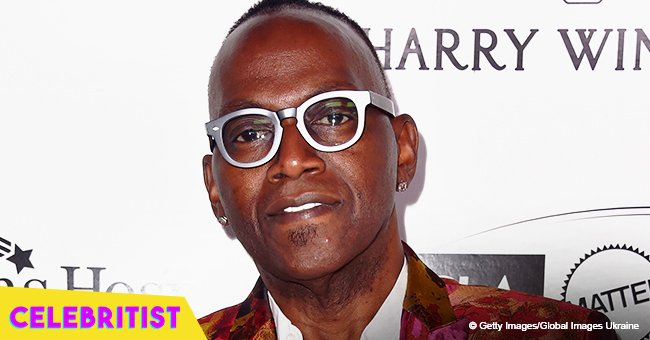 Randy Jackson's daughter shares photo of gorgeous mom in halter dress on her birthday

Randy Jackson's daughter Zoe made sure to greet her mother a happy birthday, sharing a photo of her dressed in a halter top on Instagram.
Erika Riker has been married to Randy Jackson since 1995, and although she asked for a divorce back in 2014, she never received one. However, finally, the "American Idol" judge gave his estranged wife an early birthday gift by finally responding to her petition in court.
Four years after she filed for divorce citing irreconcilable differences, Jackson finally responded to the request by being willing to pay for spousal support, but not her legal fees.
During their marriage, the pair did not sign a prenuptial agreement, which makes Riker eligible to receive half of everything that the musician owns. She requested full physical custody of her son who is now of legal age, thus nullifying this request, asked to legally restore her maiden name, and requested for spousal support.
Jackson is reportedly worth an estimated $50 million, given his work as a guitarist, producer, singer, and songwriter. It was in 2002 that he became a household name, however, when he became one of the panel judges on the hit reality TV competition "American Idol". During his stint in the show, he reportedly earned a salary of $10 million per season.
Now, his wife might be given half of his fortune given that they did not sign a prenuptial agreement, but there has been no news as to how that will be playing out given Randy is only willing to pay spousal support and not anything else.
It seems everything is shifting towards Erika's favor, and this allowed her to celebrate her birthday happily. Her beautiful daughter Zoe made sure to greet her lovely mom on Instagram, calling her the "best best friend".
"HAPPY BIRTHDAY MAMA. I love you so so much. Thanks for being the best best friend"
Randy and Erika share two children together, Zoe and Jordan Jackson who are both of legal age.
Please fill in your e-mail so we can share with you our top stories!