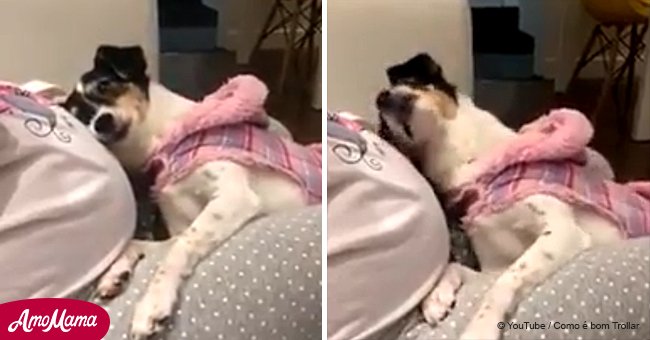 Dog displays tenderness to her human mom's baby bump
Dogs are affectionate creatures, and there's a reason why they are known as man's best friend.
A netizen from Brazil shared an adorable video on Facebook of how this family's beloved dog reacted to a pregnancy.
He explained in the caption, as written from the dog's perspective that the woman, Juliana, is 34 weeks pregnant and their dog, Penelope, just wanted to show her some affection.
Read more on our Twitter account, @amomama_usa. The heartwarming video clip can be viewed below.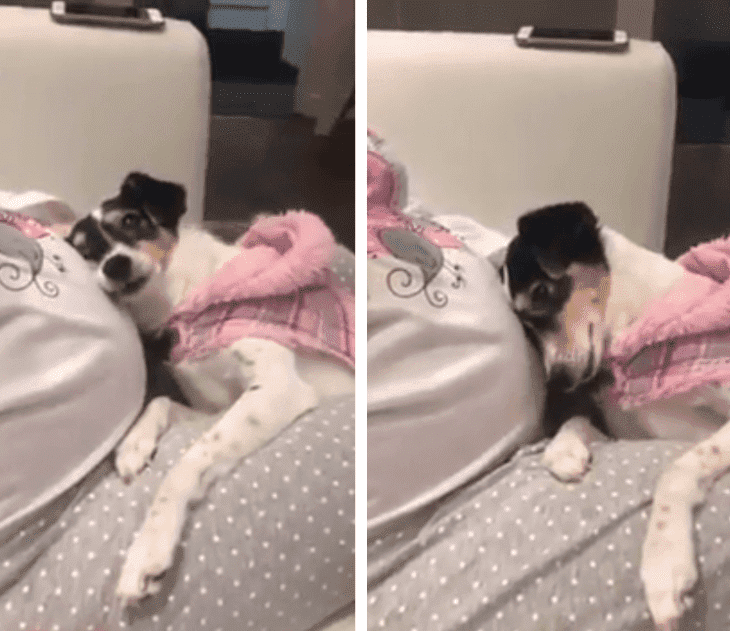 Source: Facebook/Fox Paulistinha
The video shows Penelope nuzzling up against Juliana's belly while the mom-to-be gently rubs the dog's ears and head.
Juliana said that Penelope had only recently started to do that and it made her very emotional, almost as if the dog knows that a baby will soon join their family.
She added that Penelope would be a great "big sister" to her unborn child. The dog, wearing a cute pink jersey, can be seen rubbing her head against Juliana's belly.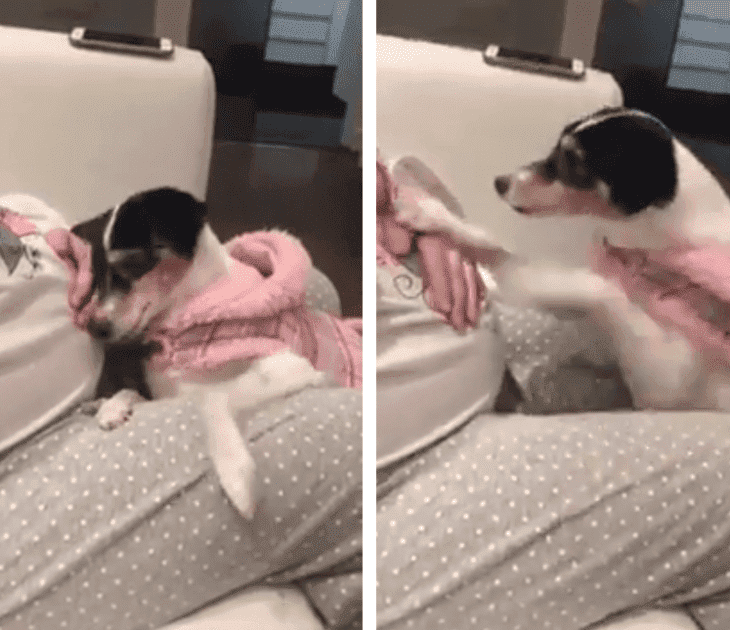 Fox Paulistinha
At one point, she gently claws at Juliana and then rests her head on the belly while Juliana pets her head.
The video soon went viral and had been viewed more than 6,3 million times in less than a week, with more than 127,000 thousand shares.
Cassiane Pires Ribeiro Najima said her 12-year-old Rayca had been her trusted companion through 2 pregnancies, while another user said her dog reacted the same way as Penelope.
Wilker Ferreira suggested that dogs, due to their acute hearing, could hear sounds from within the uterus, while another user said Penelope is "a sweetheart."
Animals can sense when they are needed, as the tale of Jasper the Cat and Coco the blind dog proves.
A video shared on YouTube showed Jasper's emotional response when he was reunited with Coco again. Read the full story here.
Please fill in your e-mail so we can share with you our top stories!