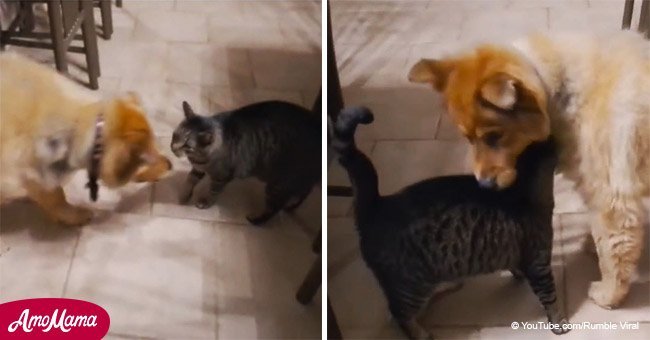 Blind dog's emotional reunion with best friend caught on camera
Jasper the Cat's heartwarming reaction after being reunited with his best friend, a blind dog named Coco, is truly emotional.
The video footage was uploaded to YouTube by Rumble Viral, and it shows how Nicole Juliana's two pets react after meeting each other following a month of separation.
The description to the video informed that Juliana took a job in which she had to relocate for some time. So, she took her daughter's dog, Coco, with her because she is blind and requires extra attention.
When she later took in her cat, Jasper, about one month later, she decided to record the moment when the two best friends meet each other after a long period of time.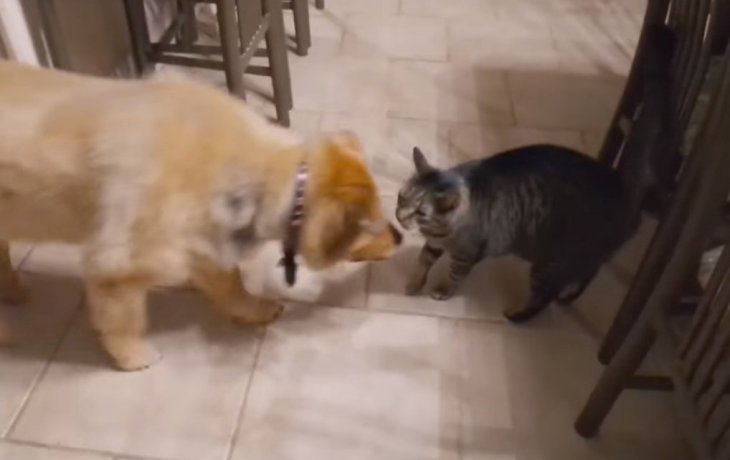 Source: YouTube/Rumble Viral
Follow us on Twitter to learn more.
'Jasper has always seemed to have an attachment to Coco,' the description further stated. 'Everyday that the dog wasn't there, Jasper would wait by the back door for her.'
Jasper is so much fond of Coco that he normally follows the dog around everywhere. Since Coco is blind, the cat sometimes even guides her in the right direction.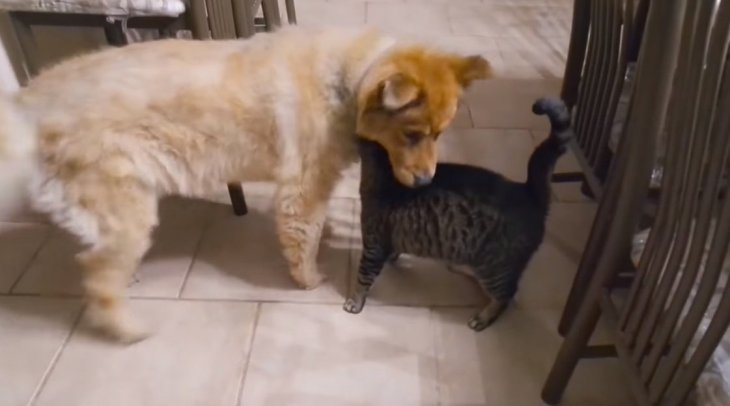 Source: YouTube/Rumble Viral
This incredible bond between the two pets was immediately apparent in the video as well.
As soon as Jasper feels the presence of Coco, he goes completely still and follows the smell of the dog. Once he finds her, he doesn't leave her side and gives her company everywhere she goes.
In the comments section of the YouTube video, Juliana informed the viewers that Coco went blind 'practically overnight' when she was 9 years old due to a condition called SARDS. Having lived in the same house since she was 10 weeks old, she knows her way around perfectly.
It's amazing how these innocent animals have a way of showing their affection and they seem to channel it by immediately recognizing their loved ones even after a long duration of separation.
A chimpanzee named Limbani demonstrated a similar bond by showing a warm delight and excitement upon meeting her former foster human parents.
He had received special care from the couple, Jorge and Tania, in the initial stages of his life after being abandoned by his real mother. So when the couple came to visit him in his new home, his reaction upon seeing them is truly inspirational.
Please fill in your e-mail so we can share with you our top stories!