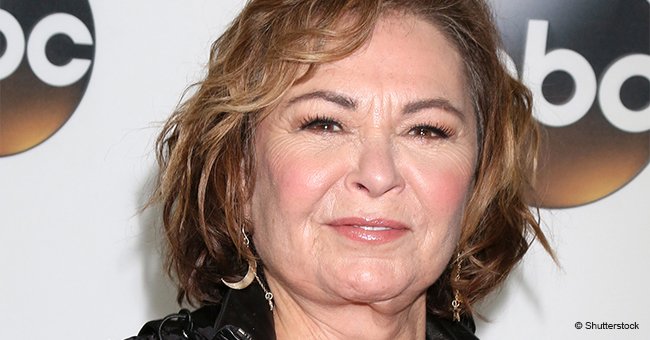 Roseanne Barr is going to take a trip far away while 'The Conners' airs
Actress-comedian Roseanne Barr has revealed she will be in Israel when the "Roseanne" reboot "The Conners" airs, adding that she doesn't want to watch the show.
As reported by The Hollywood Reporter, Barr is excited to take a religious trip to the Holy Land.
"I have an opportunity to go to Israel for a few months and study with my favorite teachers over there, and that's where I'm going to go and probably move somewhere there and study with my favorite teachers," she said.
"I have saved a few pennies and I'm so lucky I can go...and study with any rabbi that I can ask to teach me, and it's my great joy and privilege to be a Jewish woman," she continued.
Follow us on our Twitter account @amomama_usa to learn more.
Not wishing ill on anyone
Although she doesn't want to watch the show, Barr clarified that she wishes no ill will on anyone associated with the show.
"I'm not going to curse it or bless it," she said.
"I'm staying neutral. That's what I do. I'm staying neutral. I'm staying away from it. Not wishing bad on anyone and I don't wish good for my enemies."
She added that she's staying away from the publicity surrounding the "Roseanne" reboot to preserve her mental health. She revealed that she has been dealing with depression.
"I got to stay in the middle or I'll go dark, and I don't want to go dark again. I've done it," she said.
Barr also disclosed that she's working on a new sitcom and that she also "went to Nashville and cut a record." She said she has always dreamed of being a singer more than being a comedian.
Twitter controversy
The actress-comedian was embroiled in a controversy earlier this year after making a "racist" tweet about former Barack Obama aide Valerie Jarrett.
She has apologized saying that she was unaware Jarrett was black and that she was on Ambien when she wrote the tweet. The tweet led to the cancellation of the "Roseanne" series.
John Goodman, who played Barr's husband on the show, earlier assured fans that he was doing okay amidst the cancellation of the series.
Please fill in your e-mail so we can share with you our top stories!