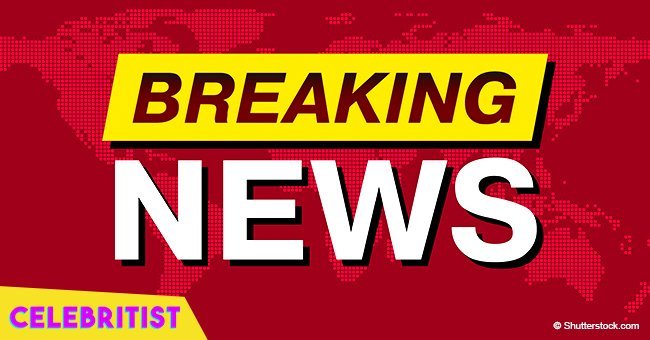 Ex-Disney star arrested for allegedly trying to change locks at friend's restaurant in Las Vegas
It's not every day someone is happy to have their mugshot taken, but that seems to be the case with former Disney Star, Orlando Brown who was caught trying to change the locks at a restaurant on Sunday. This would not be Brown's first time either.
Security cameras at the Legends Restaurant & Venue in Vegas captured Brown trying to change the locks. In a video shared by TMZ, the 30-year-old actor could be seen wandering around the kitchen and eventually throwing a rag over the camera.
The restaurant owner who also happens to be childhood friends with Brown, ex-Death Row artist, Danny Boy, alerted the police after his security alarm went off. The officers found Brown on the roof, and he told them he Danny knew he was there to change the locks. When Danny denied his story, Brown was promptly arrested on one count of Burglary.
Danny told TMZ that he only invited Brown to stay in the restaurant after the actor was released from a hospital two weeks earlier and needed a place to sleep. He revealed that Brown had seemed unstable on Sunday when he accused Danny of stealing money from him.
The restaurant owner is now planning to press charges as he believes it is necessary for Brown to get the urgent help he needs. The "That's So Raven" actor is currently behind bars, and his bail is set at $13k.
This arrest will not be the first for Brown.
On different occasions in 2011 and 2013, he was arrested for suspicion of driving under the influence. He missed his court appearance in 2012, which earned him an additional warrant.
In 2016, Brown was arrested again after allegedly hitting his girlfriend, and he was charged with domestic battery, obstructing an officer and possession of narcotics.
He made headlines in January when he smiled for his mugshot after getting booked for battery against a spouse, resisting a peace officer, and possession of a controlled substance.
Just three months ago, Brown was arrested for drug possession, resisting arrest and obstructing a police officer. In April, he was also caught in his underwear by bounty hunters. See the video of the April incident below.
Please fill in your e-mail so we can share with you our top stories!