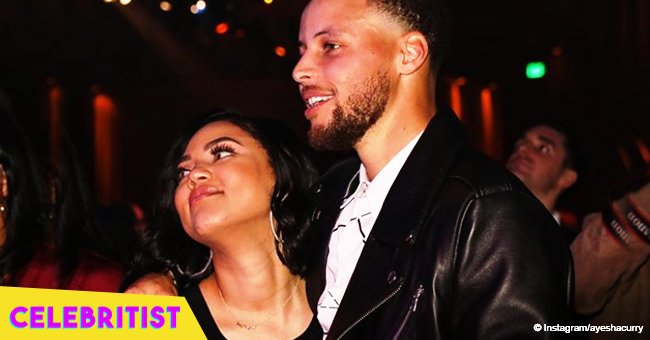 Ayesha and Stephen Curry show off dance moves at the NBA player's sister wedding

Ayesha and Stephen Curry go to great lengths just to see their loved ones happy, and this during his sister's wedding, he made sure to give her some gifts that she will never forget.
The NBA star and his celebrity chef wife gifted his younger sister Sydel Curry with two epic wedding gifts that she will most definitely not forget.
During the wedding, the superstars hit the dancefloor to entertain their sister and brother-in-law's guests, which their audience enjoyed. Dressed in their matching black formalwear, the two danced their way to the center, while the other guests cheered them on. Steph made sure to add a hint of coolness to his attire by wearing shades on his eyes.
According to Ayesha, the two of them prepared for two weeks just to make sure they get their routine right, which they did.
"Mom and dad w the mini turn up. pumped two weeks for this @stephencurry30"
Aside from their dance number, the couple also gifted their sister with a locker room. Yes, you heard that right! His little sister Sydel Curry, 23, was a volleyball player at Elon University, and according to Steph, he wanted to honor her with something on her big day.
The 30-year-old basketball star and his wife recorded a video which played while Sydel was watching a volleyball game at her alma mater, and to say she was surprised was an understatement. The sweet brother started the message by saying:
"Just want to say congratulations on getting married this weekend, that's a big occasion, I know it's crazy. But we also want to congratulate you on an amazing career at Elon playing volleyball, all you did for the school and the program, and wanted to give it back to you with the new locker room for Sydel Curry."
Ayesha added "The Sydel Curry women's volleyball locker room.".
According to the new bride, a trip to support the Elon volleyball team ended up becoming one of the most memorable times of her life.
Now that she is happily married to the love of her life, Sydel made sure to thank God for her beau and His perfect timing.
"Thank you Jesus for this man. Thank you for your perfect timing. Tonight I said yes to the man of my dreams and I couldn't be more happy. I love you Damion Lee and cant wait to be your wife. Holy crap!!! #HappiLeeEverAfter omg omg omg omg omg omg omg. #ForeverEver"
Please fill in your e-mail so we can share with you our top stories!