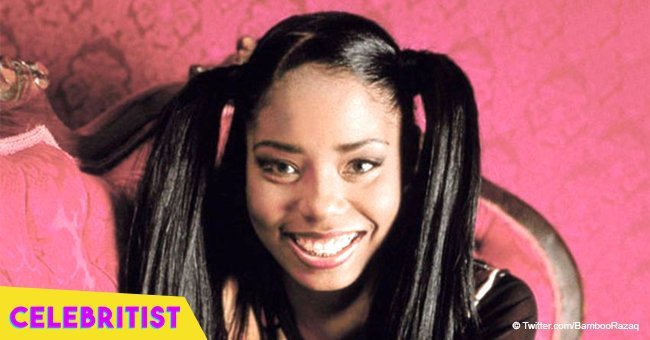 Niecy Jackson of 'Moesha' dated a famous actor & had a biracial daughter who doesn't look like her
Shar Jackson is a picture of a happy mom as she gets silly with her biracial daughter whose father left her for Britney Spears.
She rose to fame as one of the lead stars of the sitcom, "Moesha" portraying the character Niecy Jackson, Moesha's best friend. And while she proceeded to make a name for herself as an actress, and later a reality star, Shar Jackson will also be remembered as the other woman Kevin Federline had children with.
Before Kevin hooked up with Brittney Spears with whom he has two children, there was Shar. In fact, Shar was still dating Kevin when he cheated on her with Brittney in 2004. He left her for the pop star while Shar was carrying their second child, Kaleb. Their older daughter, Kori was nearing two at the time.
It took years before Kevin and Shar resolved their differences. In 2010, the actor apologized during a confessional session on the reality show Celebrity Fit Club. Shar was in tears after she heard her ex-boyfriend admit to causing her a lot of pain.
Today, their daughter is 15 and she recently graced her mother's Instagram. Mother and daughter were being silly together in a candid photo Shar shared. Kori seemed to have inherited her father's features as she looked nothing like her mother. But her smile was genuine, something only her mother's love could elicit. Shar captioned the pic,
"I love being silly with this kid!!!!!"
As Shar spends time with her grown-up daughter, Kevin's other ex, Britney has also been sharing precious moments with their two boys on her Instagram. Back in June, she acknowledged how much Sean, 12 and Jayden, 11 have grown by sharing a photo of the three of them dining on a Sunday in their favorite spot. The two handsome boys smiled for the camera as their mother leaned on one of them in the snap. It's clear from the photo that Britney is close to her boys despite Kevin having full custody of them.
Please fill in your e-mail so we can share with you our top stories!