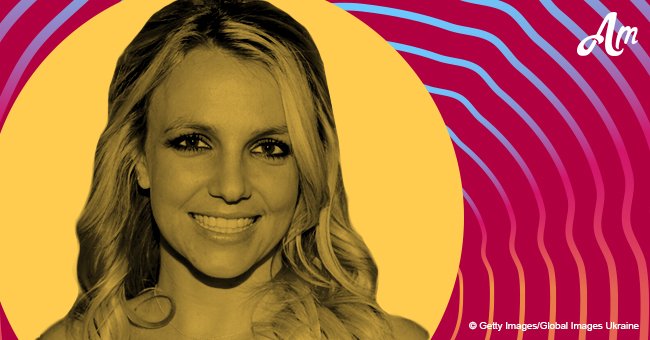 Britney Spears shares a rare photo of her two grown-up sons
On Wednesday the singer, Britney Spears, took to social media to share a photo of her children. In the image, she was seen at a restaurant with the two boys.
Fans were surprised to see how grown-up the two boys were. The musician also noted their growth in the caption of her Instagram post.
Britney Spears, the proud mother of two, couldn't help but share a rare image of her sons Sean, 12, and Jayden James, 11. She also acknowledged how much the two boys had grown.
In her posts caption, she revealed that they were bigger than her. Fans on social media were also stunned by the boy's growth.
The star regularly posts updates on her home life and often shares videos playing with her sons. Earlier this month, she revealed to fans, 'Nothing makes me happier as a mom than watching these boys grow and smile and laugh!!'
She shared a little about her love for her boy's by saying they were her world.
'Love when we go to our favorite spot on Sundays. The boys are bigger than me now!!!!!'
Spears added that she loved the days when they got to run around and play together. The boy's father is the singer's ex-husband, Kevin Federline.
He recently filed court documents requesting more child support from the Spears.
According to People, Federline's attorney, celebrity divorce lawyer Mark Vincent Kaplan, shared at the time, "We think the reasonable needs for the children while they would be in Kevin's custody is probably three times what he's currently receiving."
For her part, Spears has not commented on the proceedings.
Dealing with her personal issues, last year, the star opened up about her highly-publicized 2007 breakdown. The incident occurred not long after she gave birth to Jayden.
At the time she spoke to Israeli newspaper Yediot Ahronot and explained she had to give herself more breaks throughout her career to take responsibility for her mental health. She shared that there were many decisions that were made on her behalf without her consent.
The star added that at the time she had been young and a different person. Spears added that she had not always instinctively known what was good or wrong.
She concluded by saying that she was now in a much better place in my life.
Please fill in your e-mail so we can share with you our top stories!