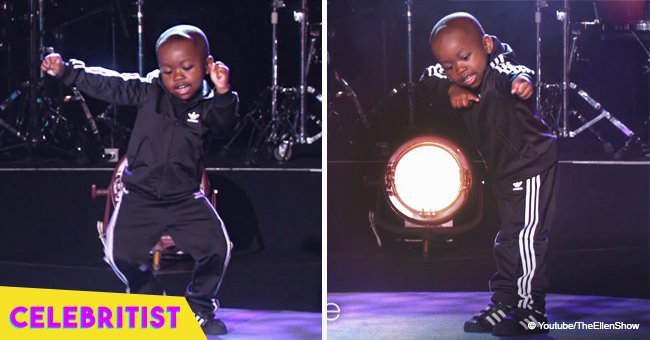 4-year-old boy stunned Ellen with his incredible dance skills in viral video

TV show host, Ellen DeGeneres was impressed by a four-year-old boy's performance of a viral dance challenge, but after talking to him on her show, she realized there was more to the little man than dance steps.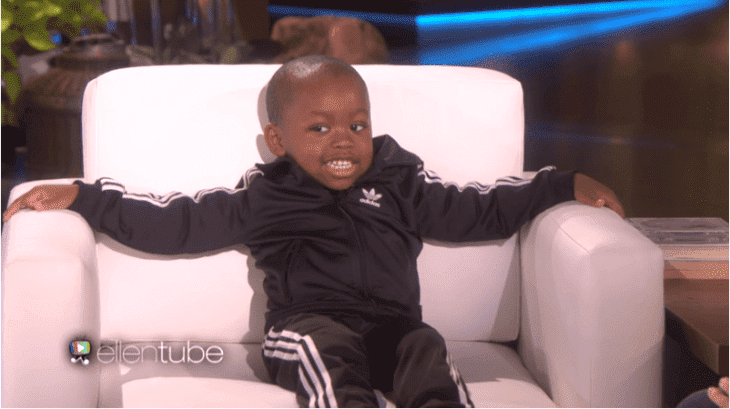 YouTube/TheEllenShow
Tavaris Brown was not much different from the average four-year-old, but he had a passion for dance that took him from relative unknown to internet superstar. And that's only fitting since Brown's answer to Ellen's question "what do you want to do when you grow up," was "a superstar."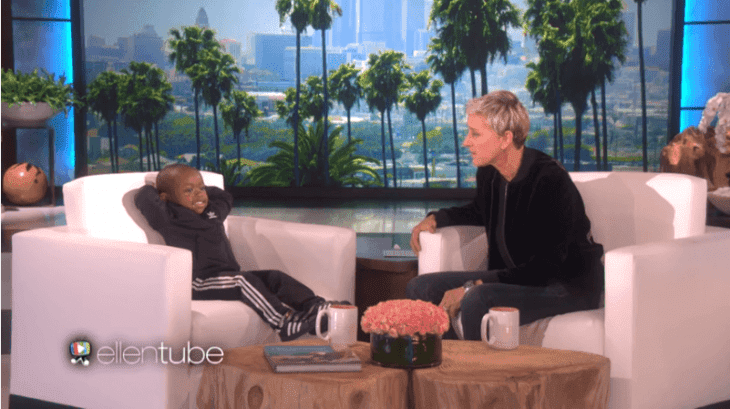 YouTube/TheEllenShow
Tavaris was filmed dancing to the viral "Juju On That Beat" for the "TZ Anthem Challenge," and his skills impressed internet users so much that his video had over eight million views and shares.
He caught the attention of Ellen who flew Tavaris and his mother in to appear on "The Ellen Show." The 60-year-old host had a brief chat with her guest before asking him to display his talent. She found out that not only was Tavaris a great dancer, he also knew how to thrill a crowd.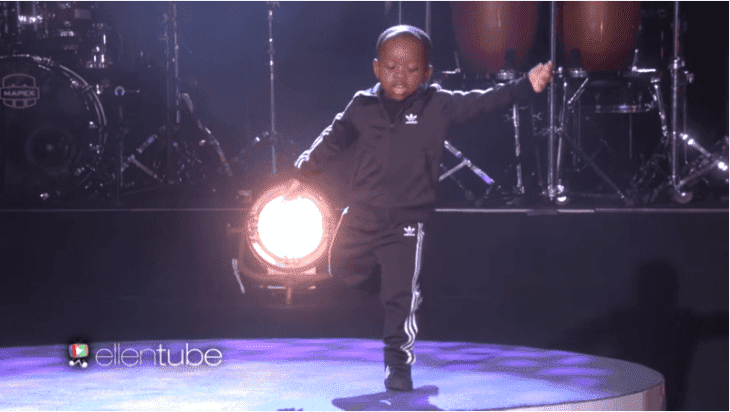 YouTube/TheEllenShow
The talk show audience was full of laughs as the Adidas-clad kid answered Ellen's questions with innocent humor, and when he got on stage to dance, the crowd went wild.
In the clip below, Tavaris moved to the beat as though he had some expert training, but no, his mother told Ellen that her son learned it all from YouTube.
If there's one thing "The Ellen Show" is known for, it's promoting talented kids, and Tavaris sure had his day to shine.
A similar case was that of the singing twin brothers, Darius and Demetrice, who got a platform to showcase their talents when they appeared on the show. Just like Tavaris, the duo was noticed by Ellen after a video of them singing went viral.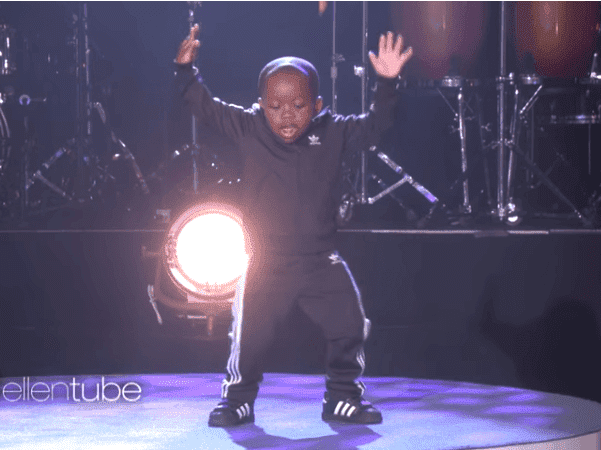 YouTube/TheEllenShow
The TV host had the boys sing a song of their choice, and when they performed Mario's "Let Me Love You," their soulful voices blew the crowd away.
Just like the twins, Tavaris is one bundle of talent to look out for!
Please fill in your e-mail so we can share with you our top stories!