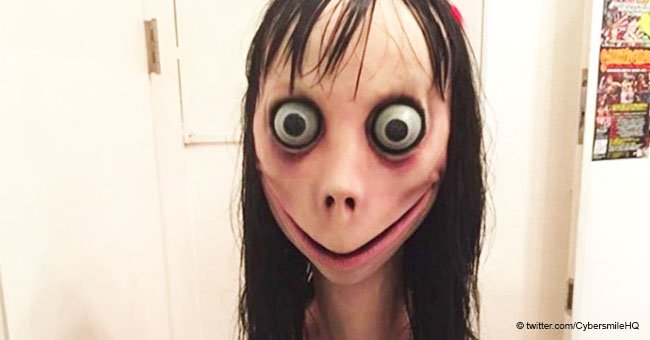 Deadly social media suicide challenge linked to deaths of two more teens, aged 12 and 16

The social media suicide game known as Momo claimed two more lives, that of a 12-year-old girl and a 16-year-old boy from Colombia.
According to Caracol, authorities believe that the boy got involved in the game first before passing it on to the pre-teen and taking his life.
Her body was found 48 hours later. Their phones were confiscated by investigating officers who found evidence of the Momo game on their devices.
Back in August, a 12-year-old girl from Escobar, Argentina, also took her life after being exposed to the game by another teenager.
Her death was the first reported case connected to Momo. Read more on our Twitter account, @amomama_usa. The video clip can be seen below.
According to an autopsy report, the 12-year-old, known only as Selene, died of suffocation due to strangulation, and all leads are being investigated.
An 18-year-old teenager is wanted in connection to her suicide and officers believe that he was planning to record her suicide as part of his own Momo challenge.
Caracol warned parents that the game is shared via the Whatsapp app and players are given a list of challenges.
If users don't comply with the messages, they could receive disturbing messages and images from Momo's WhatsApp account.
The avatar associated with Momo is that of an artwork known as the "Mother Bird." It was created by artist Midori Hayashi who is no way connected to the game.
The artwork consists of a woman's face and bust with long hair, bulging eyes, and chicken feet. The eeriest feature is her thin, wide smile.
The final challenge in the Momo game is suicide. The press has since likened it the Blue Whale Challenge of 2014 that spread through Russia.
Authorities are investigating the game, trying to ascertain who could be behind it. They have no suspects at the moment and have only managed to track the game down to several Columbian and Mexican phone numbers.
Suicide challenges are nothing new, and netizens might still recall the Slenderman Challenge that led to the stabbing of a Wisconsin teenager.
Her friends lured her into the woods and stabbed her 19 times. The victim survived, and her attacker was sentenced to four decades at a psychiatric institution.
Please fill in your e-mail so we can share with you our top stories!