Black girl believes she's white after waking up from surgery
Surgery has different side effects for different people, and for one black Texas girl, her skin color took on a different hue in her eyes. Her family tried to reassure her that she was still black, but she wasn't convinced.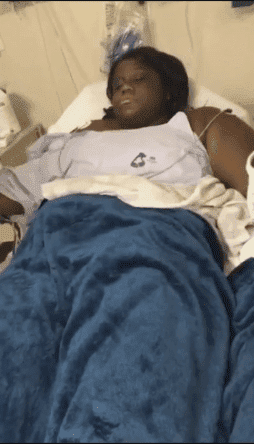 On July 25, 16-year-old Faith Martin woke up from surgery a changed teenager, at least in her mind. Somehow, she thought she was white, even though she stared at her black skin. The young lady was filmed as she lay on her recovery bed, complaining that she was "white."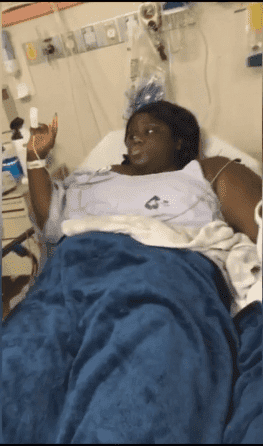 The recording showed her surrounded by medical gadgets on the hospital bed.
"I want to be black. We are not the same color," Martin lamented to her family members in the room. Her mother stayed by her bed and urged the young lady to look at her [Martin's] skin. She put her hand and Martin's side by side, asking her to compare, but Martin was not convinced.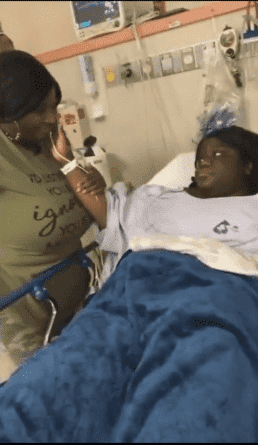 Another relative assured the groggy teen, saying "Look at your momma's hand" but Martin would have none of it. She pulled a stubborn face as she continued to grumble at her perceived change of color.
Faith's brother who filmed the hilarious incident explained:
"My sister got her surgery and she woke up higher than the Himalayas. I guess the medication had her still intoxicated so she started hallucinating claiming her skin to be white instead of black."
In another heartwarming surgery tale, a police captain went the extra mile to make sure a teen who just had brain surgery got home safe.
Kori Malenfant and her parents were stranded in Boston four days after she underwent brain surgery in New York. They missed their train and asked a police officer if he would watch their bags while they found a warm place to rest.
The officer, Captain Kelley J. McCormick, drove the family all the way to their home in Portland, saying:
"Your daughter's not going to sit in that cold train station being four days post-surgery."