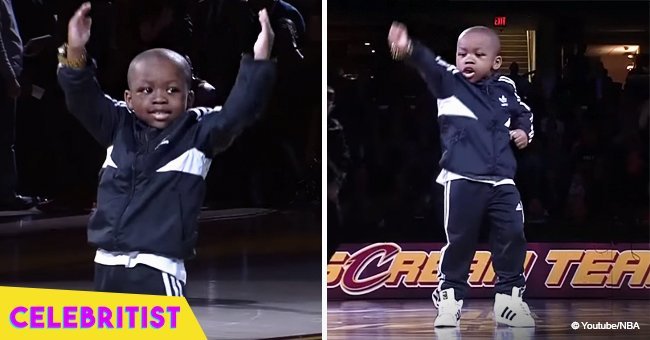 Little boy steals the show with his dance at NBA game
Tavaris Jones has become a viral sensation with his amazing dance skills and charming smile. The little boy stole the show from his dancing peers at the half-time of a Golden State Warriors vs. Cleveland Cavaliers game earlier this year.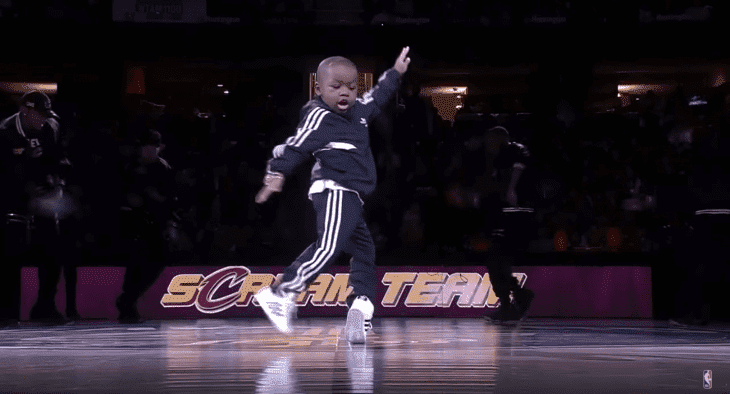 Credit: Youtube/ NBA
The 6-year-old boy from Detroit has been steadily building a career in the entertainment industry since last year when he made an appearance on "The Ellen De Generes Show." In the past months, basketball enthusiasts have been treated to Tavaris' performances in some NBA games.
Jones turned on the fire of the basketball court while dancing to Ayo & Teo's hit song "Rolex." The boy was wearing Adidas from head to toe, rocking a black tracksuit and white sneakers as he showed off his easy and smooth feet work and pop-locking.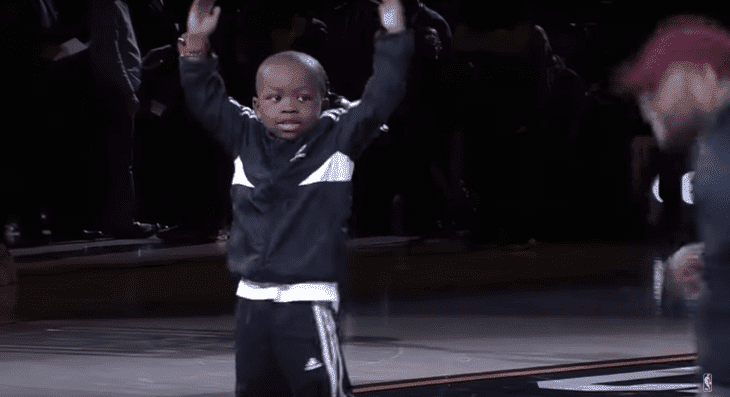 Credit: Youtube/ NBA
Even though he was not alone in the dance floor, as the Cavaliers' Scream Team hip-hop dance crew also performed, Tavaris was the highlight of the show. He has played in halftime shows with the Cavaliers in several occasions, and even with the Detroit Pistons.
From the first time he visited the set of Ellen DeGeneres' show, Tavaris became a fan favorite. The boy is not only talented but also smart and funny. In a Christmas special of the show, he confessed to Ellen that he wanted to be a father when he grows up.
When asked why he just said, "Because I'm so sweet." To the host and the audience delight's, Tavaris looked more than proud about the statement. Jones also added that he wanted a "human car" for Christmas because dads drive cars. An amused Ellen then joked about figuring out Jones' intentions.
She mentioned that what Tavaris wanted was a car and the father thing was just his excuse. The boy didn't say anything, but smiled and gave DeGeneres two thumbs up, earning a good laugh from the public.
Tavaris is also a good student; he's got only A's on school and confessed to Ellen on his most recent visit to the show that he was looking forward to going into the first grade.
Please fill in your e-mail so we can share with you our top stories!