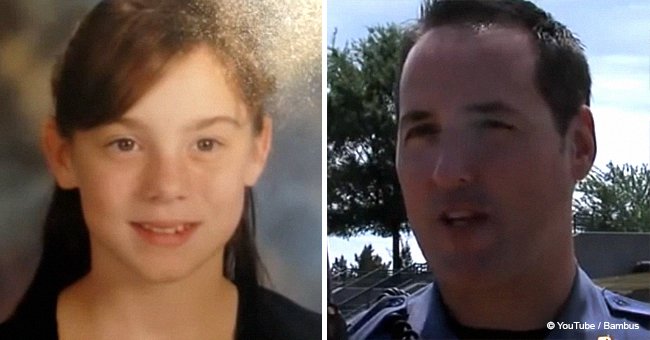 After 20 years, woman finds 'hero' police officer who saved her life
Klynn Scales and Sgt. Jeff Colvin were no longer in touch with each other after the woman left Kansas City and moved out of the state, but she had not forgotten her "hero" and came back to thank him.
According to Fox4KC, Scales grew up in Kansas City with her mother and brothers, in a home full of violence and drugs and met Sgt. Jeff Colvin when she was nine years old.
Scales lived in a neighborhood off of 27th Street in the state and had a vague memory of her childhood but clearly remembered a 7-11 store, the Kansas City police station, and one of its officers who was there for her during tough times.
"Through all the bad situations, I would just picture him saying that he was here for us and that if we ever need him, he would be right there. He would always protect us, and so those words would come to me during the worst times of my childhood life."
Kylnn Scales, Fox4KC, June 28, 2016.
The woman added that Sgt. Colvin was the only person she trusted as a child.
Read more on our Twitter account @amomama_usa.
The little girl used to make a quick stop at the police station to greet Colvin whenever she visited the 7-11 store and Scales also confessed that she sneaked food out of the store for her brothers.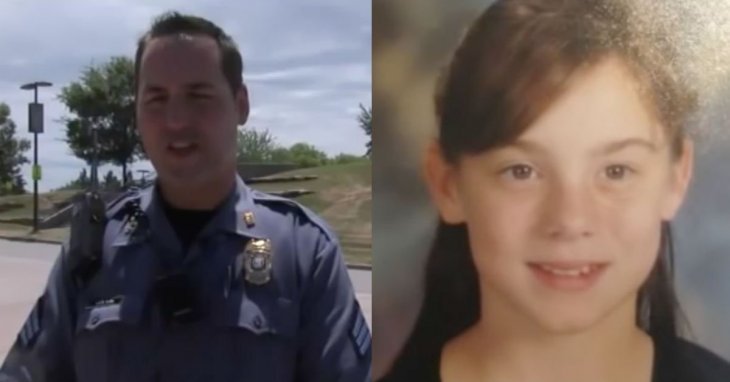 Source: YouTube / Bambus
One day when the little girl did not pay her usual visit to the station, the officer decided to go to her home, where he saw that she had fallen ill. Colvin then took her to the hospital and Scales was treated for malnutrition.
Though she knew for years, Scales did not know his name. Colvin said that later on, he had often thought about the little girl, especially when he was at the old ease patrol station.
One day in June 2016, Colvin read an email that he had received about a young girl who used to live near the police station.
Scales and Colvin were finally reunited when Sgt. Jennifer Jones was able to locate Colvin.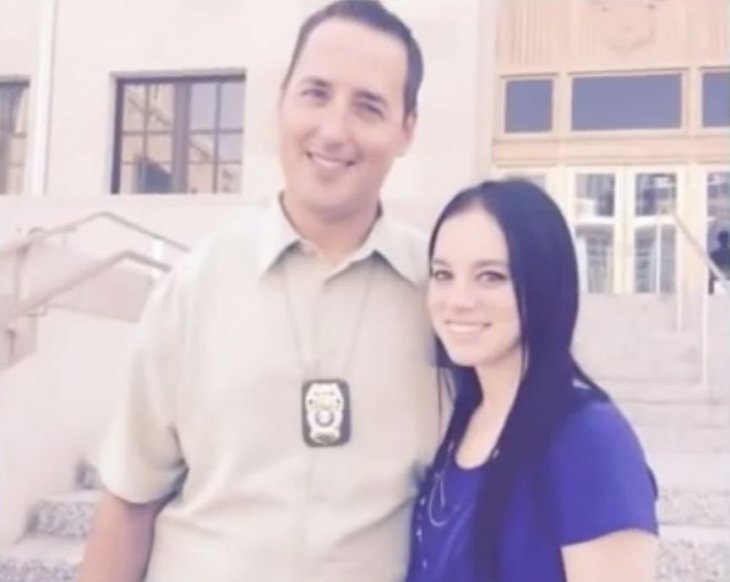 Source: YouTube / Bambus
"Most times we go through our career not realizing we truly helped anybody out. That was the case with me where I wondered if I was even in the right career path," Colvin explained.
Scales eventually was able to thank Colvin in person for his kindness during her troubled times as a child.
She had not thought that the meeting would happen and she would get to see her hero. Scales also added that she was in the process of applying to get into the police force herself and her inspiration to do so was none other than Colvin.
A
man was about to jump off a bridge
because all his entire family was no more, but dashboard footage showed a cop running after the man to save him.
When Sergent Greg Bogert got a dispatch call before noon, he rushed to the scene. Several passers-by had noticed a man walking around on a busy highway in New Jersey.
Bogert saw a man crying in front of a car when he arrived at the highway, and as soon as the man saw the police officer, he hurried to the side of the road to fall off the bridge, as seen in the dashcam footage shared by CNN on YouTube.
18-year-old Bogert grabbed the man and pushed him to the ground before he could make the jump.
Another patrol officer saved a two-month-old baby's life after he immediately responded to a 'child chocking' dispatch call.
FOX 4 shared that the parents of baby Ma'Yavi want Officer Kenneth Knox, from Greenville, Georgia, to become the girl's godfather.
Officer Knox saved the little girl from getting chocked and formed an emotional bond with the baby.
Please fill in your e-mail so we can share with you our top stories!