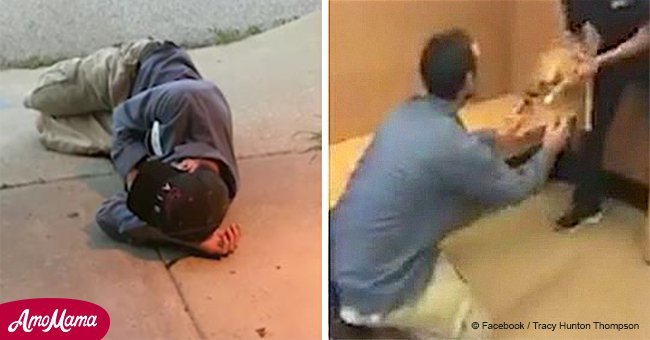 Homeless man slept near animal shelter hoping they found his lost dog
The homeless man was desperate to find his missing dog at a shelter in Georgia and their reactions were heartwarming after being reunited once again.
A staff member at DeKalb County Animal Services in Georgia saw a young man, who appeared homeless, sleeping outside the shelter's front door.
The staff first thought that the stranger was seeking a place to stay for the night, but it was not the case.
The homeless man lost his dog, and he was hoping the shelter had found his missing pup. Follow us on Twitter @amomama_usa for more viral stories and updates.
Speaking with the Dodo, Karen Hirsch from the shelter said, "Our kennel tech woke him up, and the man said his dog had gone missing."
It turned out that the man used all the money he had collected to get to the shelter by bus, hoping that his dog was there.
The shelter said to the man that they had found his missing dog as a stray two weeks prior. Although, the dog was transferred to the animal's new facility that was located across town.
The kennel tech soon realized the man had no choice but to walk to get to his dog, and did a good deed by covering the cost of the train ride to the facility.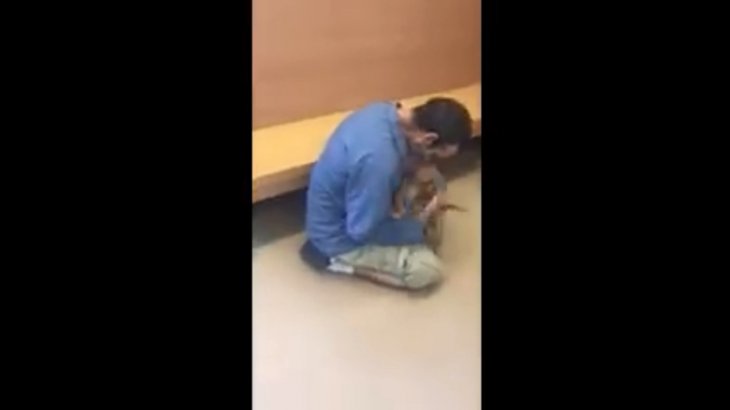 Source: Facebook
It wasn't long until the man and his dog, named Tata, were reunited once more.
The moment Tata saw her owner, she was ecstatic and couldn't help but run towards the man, who had his arms wide open for his dog. Speaking about the particular moment, Hirsch said:
"You could see the joy in his face when they were reunited. It was wonderful. The joy for both of them was palpable. It lifted everyone's spirit to see it. Love is love, no matter who it's coming from."
In a kind gesture, the shelter decided to give Tata back to the homeless man without him having to pay their standard fees.
The shelter also offered help if the dog and her owner ever needed their assistance in the future.
DeKalb County Animal Services always strive to help as much as they can. Previously, they held an outreach program to help homeless people in Georgia to learn how to care for their pets.
In another story, a man who was attending graduate school in Colorado left his six-year-old dog at his mother's place in New Mexico.
Two months ago, the dog had run away and was later found in a shelter in Colorado.
Thanks to her microchip, she and her owner were reunited just in time since the owner was about to move to Louisiana.
Please fill in your e-mail so we can share with you our top stories!