Ruthless woman sees street dog's food bowls and makes a disgusting decision (video)
A video that was shared on social networks has caused outrage as you can see how a woman steals food from a dog!
Stealthily, the woman approaches the dog and steals her plates of food and takes them away without any remorse.
According to Pulzo, the robbery occurred in the city of Coatzintla in Veracruz, Mexico. In the shared video, you can see two women walking through the streets of the Fraccionamiento Olmecas neighborhood.
Suddenly, one of them stops the step and proceeds to extract the dishes from the dog, but not before throwing away the food and water that were contained in them.
In a very cruel way, the thief took his jars without caring about the effect this would have on the canines. Read more on our Twitter account @amomama_usa
Through the video shared by the Diario del Magdalena on Facebook, users have expressed their annoyance at the theft of the plates of "Chester", the black and white dog that appears in the video.
It seems that the dishes are quite cheap, so that the wrongdoing is not justified, and is considered a lack of respect.
Unfortunately, in Latin America, animal abandonment rates are high, and it is unthinkable and cruel for a woman to leave them without food and harm their welfare.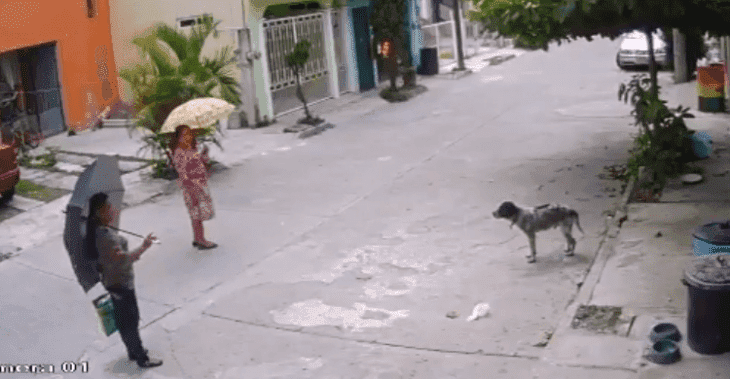 In addition, the evildoer did not take into account that many times those dogs, which are cared for by the entire community, care for and defend any person who is in danger.
This woman is as cruel as the one that was confronted in the Toronto Transit Commission subway for biting and hitting her dog without him even doing anything.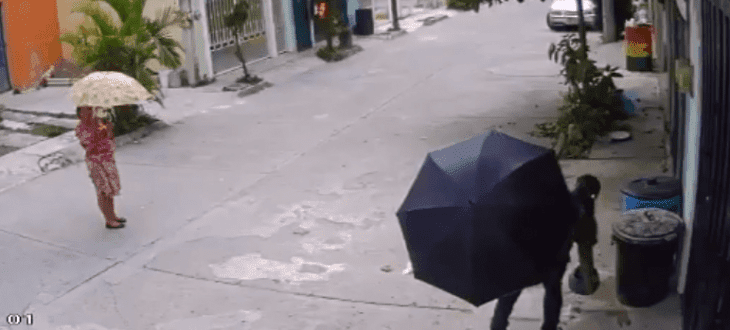 A passenger walked towards the woman and asked her, with a firm but polite voice, to stop hurting the dog. The woman reacted defensively and never admitted mistreating the animal, but police investigated her and took the dog away from that cruel person.