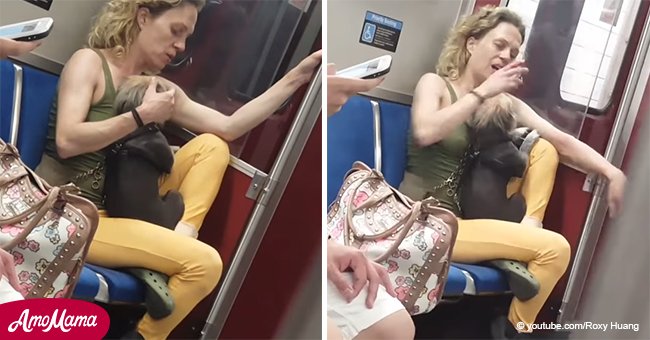 Cruel woman caught hitting and biting her dog on a train (video)
A woman in Toronto Transit Commission subway, Canada, mistreated and bit her dog in front of other travelers.
The video that user Roxy Huang has uploaded to YouTube shows a woman, with apparent psychological problems, beating and biting her dog before the passengers, indignant, intervene in the Toronto subway.
Roxy decided to take out her cell phone and film the woman's unpleasant attitude while another passenger approached to help the dog.
In the video, the aggressor is seen arguing with the dog and telling him to "stop right now" before hitting him repeatedly while the animal screams in pain.
Given the harshness of the situation, the passengers of the Toronto Metro reacted immediately and asked the woman to stop hitting her pet. Read more on our Twitter account @amomama_usa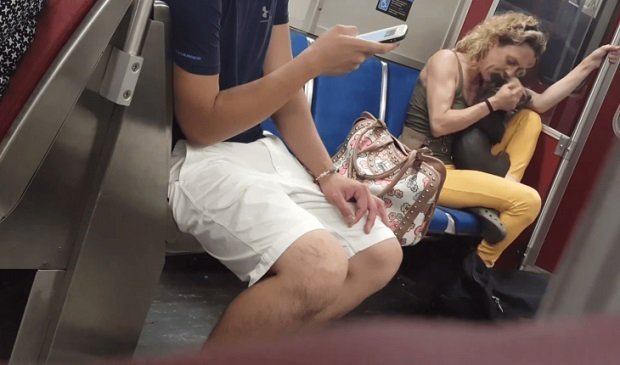 Source: Youtube/Roxy Huang
The dog was screaming in pain at the blows the woman was giving him. In the video, we can see how one of the passengers rebuked the woman's behavior by saying "stop right now".
She seems puzzled and answers: "What are you talking about?" The abusive woman was allegedly under the influence of alcohol and drugs.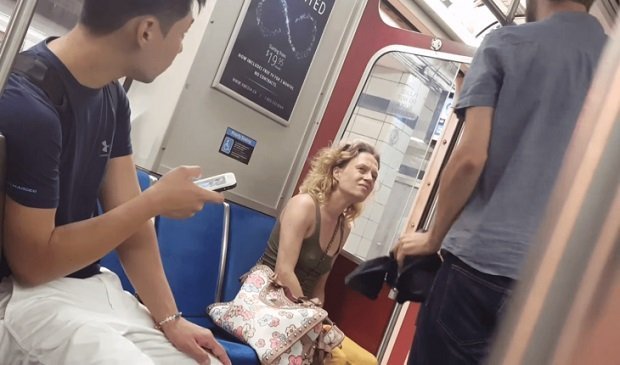 Source: Youtube/Roxy Huang
A few seconds later, a young man approaches the woman to tell her that she has to stop hitting her dog. She seems puzzled and asks: "What are you talking about?"
At that time, passengers inform a subway worker that he is abusing the dog and is expelled from the train.
The video that Roxy had filmed was published on the Internet and quickly disseminated, reaching a police officer who contacted Ontario SPCA, the Society for the Prevention of Animal Cruelty an organization that works in favor of animal rights.
Thanks to the proof of the recorded video, they were able to send a search request for that 37-year-old woman.
After being found, an investigation was opened that legally removed the dog from her possession.
Please fill in your e-mail so we can share with you our top stories!