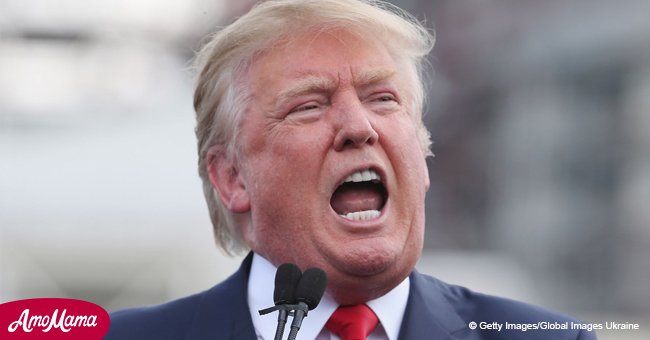 Woodward's book continues to cause trouble for the Trump administration

Donald Trump and his team knew about the existence of the book and its imminent publication. However, when the most striking episodes came to light they seemed to change their mind about it.
The 448-page Woodward book, "Fear: Triumph in the White House," provides an unprecedented behind-the-scenes look through the eyes of the president's inner circle.
From the Oval Office to the Situation Room and the White House residence, Woodward uses confidential interviews to illustrate how some of the president's top advisers see him as a danger to national security and have tried to elude the commander-in-chief.
According to Daily Mail, after taking several hours to react, Trump put to work all the artillery with the usual objective in these cases: discredit the author.
Since Monday afternoon, until yesterday, he sent eleven messages on Twitter refuting Woodward's revelations, commanded by statements from senior officials who, according to the book, have insulted and undervalued the president. Read more on our Twitter account @amomama_usa
"The derogatory words about the president attributed to me in Woodward's book were never uttered, neither by me nor in my presence," said Defense Secretary General James Mattis, who described Woodward's attributions as "fiction" and "product of a rich imagination."
In the book, the top US military official says after a tense meeting with Trump that the president has the understanding "of a fifth or sixth-grade child".
Woodward also assures that another general, John Kelly, chief of staff in the White House, called Trump "idiot."
"It's not true. It's exactly the opposite," Kelly said in a statement, recycled from another issued in May in which he was also accused of not getting along with the president and in which he claimed that their relationship is "sincere and strong."
Trump wanted to defend himself against some of the most painful accusations. For example, he had called his attorney general, Jeff Sessions, "mentally retarded" and "stupid southern."
"I never said either, I've never used those terms with anyone," he said in his messages, where he also called Woodward's allegations "frauds" and "inventions."
Trump accused Woodward of being a "democratic agent" and of throwing the book to harm him in the legislative elections.
Please fill in your e-mail so we can share with you our top stories!