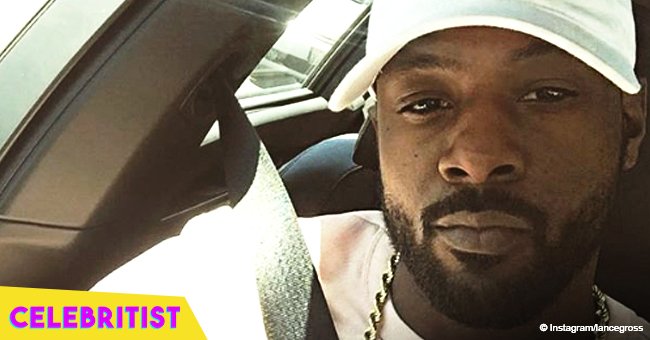 Alfonso Ribeiro is now 46 and looks amazing in recent picture with Will Smith
A reunion photo of Alfonso Ribiero with his former co-star Will Smith reveals how good he still looks decades after their show went off the air. The two apparently share a common passion that has bkept them connected all these years.
It's been 22 years since "The Fresh Prince of Bel-Air" bid goodbye to television but two of its stars are back together today. Will Smith and his co-star Alfonso Ribiero recently reunited and let their fans in on their encounter.
On Tuesday, fans of the 90's sitcom were surprised to see a photo of Will and Alfonso together again. They appeared to be enjoying a day of golf but took a break to share the moment. Will posted the photo where he has his arms around his former co-star as he declares him "One of my favorite people on this Whole Damn Rock!!" in his caption.
Likewise, Alfonso marked their reunion by sharing the same photo and captioning it,
"Had a great time this morning playing with my boy @willsmith"
This fresh photo provides a glimpse of how great Alfonso looks today at 46. Since his stint in the sitcom, he went on to compete as a celebrity singer on the reality show "Celebrity Duets" and hosted several game shows including "Catch 21" and today, "America's Funniest Videos."
He also dabbled in directing for episodes of the shows "Are We There Yet?" and "Meet the Browns" and reunited with Will for a performance of "The Carlton Dance" on "The Graham Norton Show". In 2014, the father-of-three competed in season 19 of "Dancing With The Stars" and even earned the recognition of being one of four contestants in the history of the program who've received a 9 from each judge on his first week.
Will and Alfonso played the hilarious cousins on their sitcom which aired from 1990 to 1996. It featured Will playing a fictionalized version of himself as a street-smart teenager from West Philadelphia. Alfonso was his wealthy cousin whose family welcomed him into their Bel-Air mansion.
Since the show ended its run, the co-stars kept their friendship going. In 2013, Alfonso revealed they would still hang out together as they each had their own families. He described Will as "a wonderful individual" whose company he enjoyed.
While Alfonso has only good things to say about his on-screen cousin, Will's other "Fresh Prince of Bel-Air" co-star publicly blamed him for her son's suicide. In June, Janet Hubert who played Aunt Viv on the show posted a Facebook message accusing Smith of destroying her life and causing her son's suicide. Decades earlier she blamed the star for getting her fired from the show after he allegedly labeled her difficult to work with. Since then, she has continuously maligned Will and faulted him for her ruined career. Smith responded in 2016 but opted to take the high road and praise Janet. He described her as "brilliant" and never mentioned anything about her accusations. This didn't seem to impress Janet who has kept her grudge against Will to this day.
Please fill in your e-mail so we can share with you our top stories!