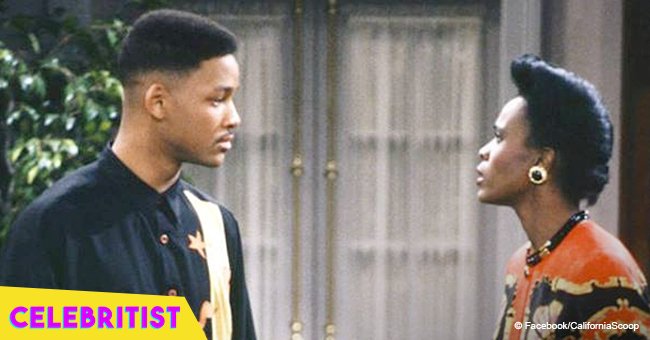 'Fresh Prince Of Bel-Air' actress publicly blames Will Smith for her son's suicide attempt
Smith's former co-star slams the actor yet again, decades after she accused him of ruining her career.
Janet Hubert's son recently attempted suicide and she's blaming her former co-star Will Smith for the unfortunate event.
Many were shocked when the 62-year old posted a Facebook message accusing Smith of destroying her life and causing her son's suicide. The note which has since been deleted along with Hubert's account read,
"Dear Will…you destroyed my life with your lies…YOU win my son is in the hospital. #suicideattempt #F____YOUWORLD!"
It's been decades since Hubert first planted a seed of hate towards her 'The Fresh Prince of Bel-Air' co-star after she blamed him for being fired from the show. Smith reportedly labeled her as difficult to work with which Hubert claims led to the end of her portrayal of Aunt Viv after the third season. Since then, the actress has continuously slammed the 'Men in Black' star for ruining her career.
In 2016, Smith took the high road and instead of lashing out on Hubert, praised the actress for her powerful performance on their show. During an appearance on BBC's Radio 1Xtra, he said,
"I think that Janet Hubert brought a really powerful dignity to the show. I think she's brilliant. I think as an artist there's so many things that she does. She sings, she dances, she's like a really powerful artist. I love what she brought to the Fresh Prince."
But that didn't seem to matter to his bitter co-star who still holds a grudge on him to this day. Now it seems she's blaming her son's recent troubles too on the actor.
Fans couldn't help but express their disbelief over the extent to which Hubert would blame Smith. Many didn't understand howshe could blame him for just about anything including her son's attempted suicide.
However, there were also those who gave her the benefit of the doubt.
Smith has yet to release a statement regarding Hubert's latest accusation, though it's possible he'll remain silent and choose not to address this.
Please fill in your e-mail so we can share with you our top stories!