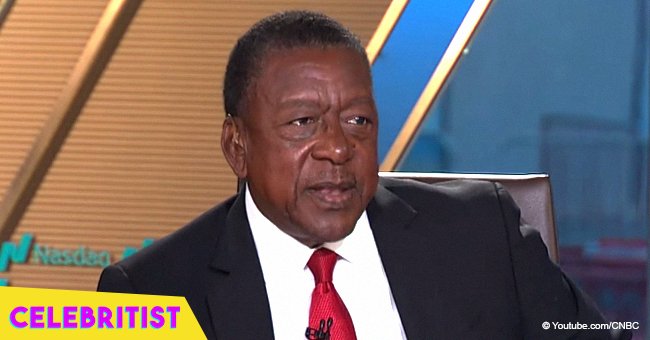 First black billionaire reportedly accuses Florida hotel of racial profiling
The co-founder of Black Entertainment Television had such a bad experience at the 5-star luxury hotel Eau Palm Beach, where he was refused entry for not wanting to remove his sunglasses.
Last August 24, Bob Johnson came from a fishing trip. He then wanted to rest and check into the 5-star hotel. There, he gave his car keys to the chauffeur as others took his bags while he walked to the front desk to confirm his two-night reservation. When he got to the counter, he gave his Florida driver's license, American Express card, and passport.
Instead of being greeted with a friendly smile, he was greeted with "Mr. Johnson, you need to take your sunglasses off.". The billionaire thought it was a joke, but she said it was for his security to protect him from fraud. When he refused to take his glasses off, she said:
"Well, I can't check you in if you don't take off your glasses."
When ABC 25 reached out to Eau Palm Beach for a statement, its spokesman Nick Gold said that their policy is for the protection of guests.
"It is standard operating procedure in the industry to ask to make sure that the person who is presenting themselves to check-in and they present identification that it does match and if they're wearing dark glasses with a ball cap low over their face, you want to make sure that it is the same person, much like what would happen at TSA rules going through the airport."
However, Johnson was not buying this explanation, especially since he sold BET in 2001, he purchased 165 hotels since then and he says the policy makes no sense. He says that taking off his glasses is something he does when traveling to other countries, but not at a US hotel.
"I think it's a silly rule and I think it has overtones of racial profiling."
When he requested they call the police, records show that Manalapan police responded to the scene asap and talked with the businessman. However, even after talking it out, there was no compromise and Johnson left the hotel.
While this was definitely a bad experience for him, Gold and the rest of the hotel said that he'll always be welcome to stay in their hotel.
"We'd love for him to come back. All guests are welcome here at Eau Palm Beach Resort and Spa and we pride ourselves on how we treat our guests."
Johnson said he would never return, though, and we're not surprised.
Please fill in your e-mail so we can share with you our top stories!