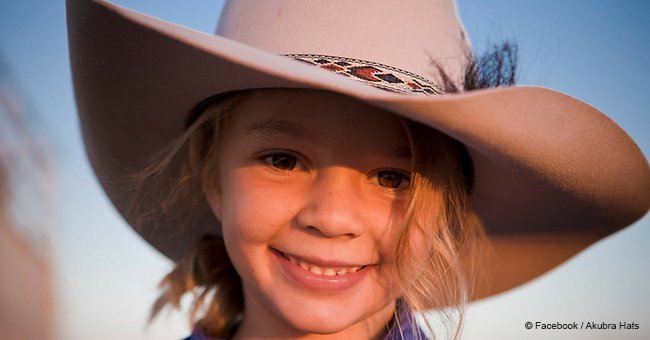 After girl killed herself at 14, dad invites bullies to her funeral to see the 'devastation'
Amy Jayne Everett took her own life at the age of 14 years after being overwhelmed by brutal online bullying.
Her father, Tick Everett, took to Facebook to open up about the torment his daughter went through, which ultimately led her to end her own life.
Everett slammed the online bullies stating that her daughter wanted to 'escape the evils of this world' when she killed herself on January 3, 2018.
He thanked everyone who showed support toward the family and the departed soul but also took time to criticize those who think of bullying a mere joke.
Follow us on Twitter to learn more.
"This week has been an example of how social media should be used, it has also been an example of how it shouldn't be. If we can help other precious lives from being lost and the suffering of so many, then Doll's life will not be wasted," he wrote in his Facebook post.
He requested those people, who were 'the strong ones' to not let bullies win the battle and to get together to stand up against bullying of any form.
Everett then went on to present a challenge to the bullies and those who thought of bullying as a minor issue. He invited them to visit the funeral of his daughter and see for themselves the pain and devastation it had caused.
He wrote, 'Firstly if by some chance the people who thought this was a joke and made themselves feel superior by the constant bullying and harassment see this post, please come to our service and witness the complete devastation you have created.'
According to Daily Mail, Amy Jayne Everett was only 6 years old when she was photographed in a wide-brimmed Akubra hat, which is the iconic Australian hats. It stands as a fashion symbol of rural outback life.
The company made Amy the face of the company with the photo. She soon turned into a household name, but that fame also brought with it deep sorrow for the family as Amy grew up.
Bullying is one of the most serious and prevalent issues in our society. People suffering from bullying often require special encouragement and support so that they can lift themselves up. However, only a few are lucky to find the right kind of support in such times.
Christian Burk is one of such fortunate people, who was comforted and encouraged by a group of bikers when they heard that he was being bullied in school.
Please fill in your e-mail so we can share with you our top stories!