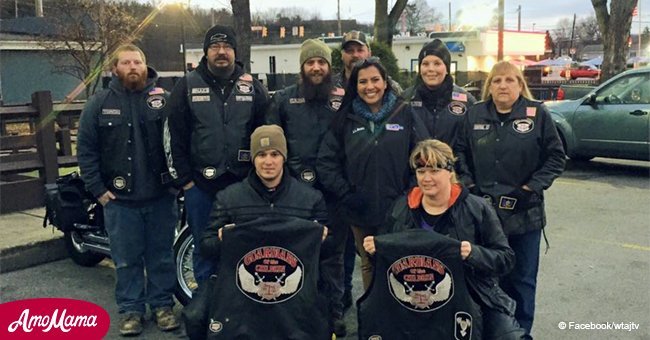 Group of bikers escorted 14-year-old to school after she had been bullied
These bikers heard that a high school student was being bullied, so they decided to do something to help her out.
14-year-old Christian Burk is a student at Waxahachie High School who had to deal with an unnecessary bullying incident. While she sat and worked on an assignment, another student came up and cut a chunk of her hair.
As reported by WFAA8, dozens of bikers from North Texas wanted to stand with her in a show of solidarity, so they opted to escort her to school.
Among the bikers was the Guardians of the Children motorcycle club, who have dozens of different groups throughout the Untied States.
Their mission statement on their website is "to recognize and react to child abuse and educate the public to do the same; to serve as advocates to provide strength and stability to families in crisis; and be an answer to the prayer of an abused child or teen for courage, support and protection."
It is not the first time this group has escorted a bullied child to their school in a show of support, and have also been known to escort children of abuse to court to testify.
Coming to the aid of Burk, the teenager admitted that their presence just for her made her feel good.
Her mother, Dshannon Aday, also spoke out about the incident at the school and how it had affected her daughter.
"My daughter is a survivor. She's not a victim. I won't let her be a victim," she said.
A federal study shows that one in five students is bullied, and that the main motivators are looks and body shape.
The school was unable to comment on whether the bully in Burk's situation had been punished for their actions, as per federal privacy laws. However, a spokesperson for the school said they were pleased at the community's response.
"We emphasize anti-bullying throughout our curriculum on all campuses. But when it happens, it's good to know there are people who care to stand up with kids," said spokeswoman Jenny Bridges.
Please fill in your e-mail so we can share with you our top stories!