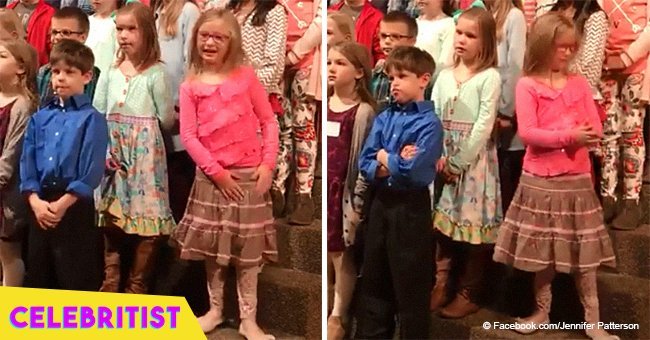 Little girl steals the show during church choir concert in viral video

Loren Patterson is the six-year-old girl who wowed the crowd in front of the First Baptist Church Choir during her first performance with the group.
The girl's mother, Jennifer, knew that it would be a very special day different from their previous Sundays as it would be the first time that Loren would sing as part of the church choir.
For that reason, she got her camera ready for when her daughter and the group started singing. However, she never expected to record Loren doing something natural yet completely out of the ordinary.
As soon as the children started singing Zach Williams' "Old Church Choir," Loren's joy was immediately spotted as she started dancing and singing while the music kept going.

Source: Facebook/Jennifer Patterson
Jennifer confessed that even though she realized there was something odd with the performance, she was so excited that she didn't notice what was it up until watching the video in her home.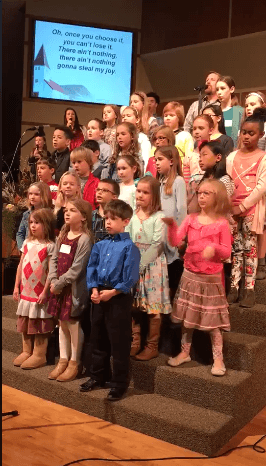 Source: Facebook/Jennifer Patterson
IT WAS NOT A SURPRISE, THOUGH
The proud mother confessed that she wasn't surprised by Loren's reaction at the church as she loves the Lord and always has a song in her heart and lips. Jennifer added that "she was just going with the Lord."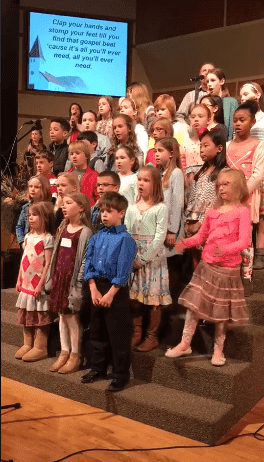 Source: Facebook/Jennifer Patterson
The rest of the children in the choir did a great job, as well, as they never stopped their performance to focus on Loren's dance. Jennifer confessed that, after posting the clip, several people have been contacting her telling how their lives changed when watching Loren singing and dancing.
One of the most memorable stories about it was a woman who told her that she renewed her faith because she felt the conviction when she finished watching the recording.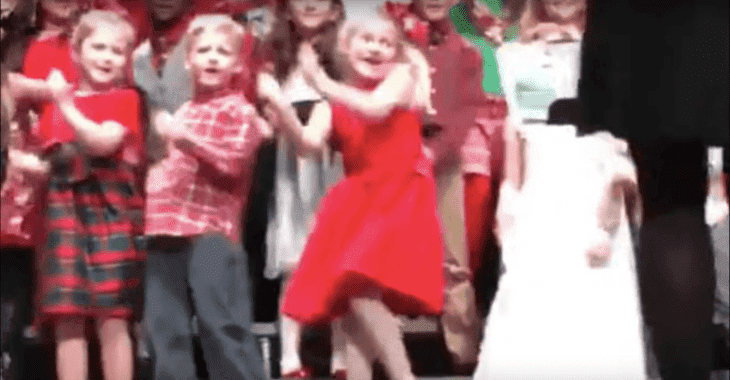 Source: YouTube/Inside Edition
ANOTHER GREAT PERFORMANCE
Lucy was eight years old when she and her classmates at their Catholic school prepared a concert for their parents. They got onstage to sing "Blitzen's Boogie."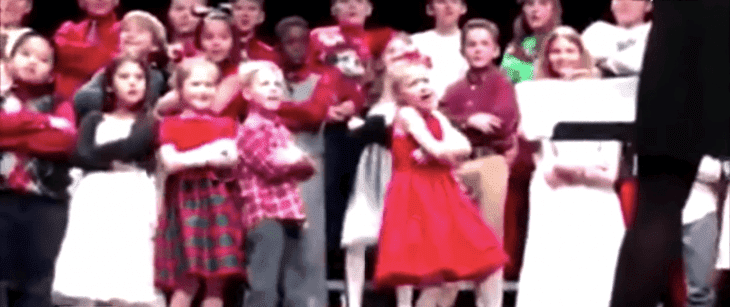 Source: YouTube/Inside Edition
The girls' mother, Kelly, got everything ready for her child's big moment, including her camera. When the music started, she couldn't believe what Lucy was doing.
The girl started singing and dancing in a very energetic way. She really stole the show with her performance, which went viral in no time.
Lucy told CBS New York that she wanted to be famous, and that's exactly what she got as the clip has been watched over 14 million times since they posted it on Facebook.
Please fill in your e-mail so we can share with you our top stories!