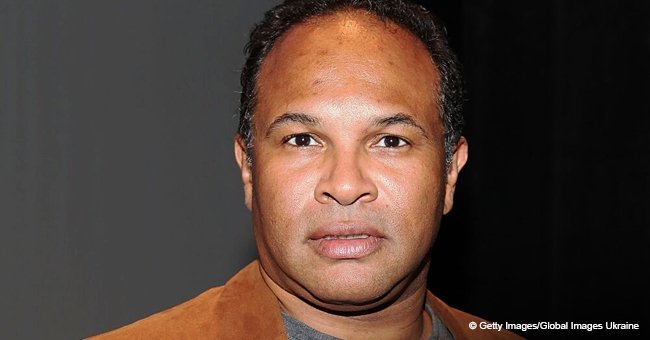 Geoffrey Owens broke down in tears after receiving son's message amid job-shaming

Geoffrey Owens, best known as Elvin Tibideaux in the 80s series "The Cosby Show" revealed his reaction after seeing the picture of himself working at Trader Joe's.
Recently, a customer at a New Jersey Trader Joe's store identified Owens working in a cash register, took photos, and sent them to Daily Mail. The outlet shared the images followed by an article that was labeled as "job shaming."
In an interview that Owens had with People, he confessed that he was next to his wife, Josette, when they saw the picture, and that his first thought was of his 19-year-old son.
The actor added that, since he is studying in a different state, his friends or classmates could use that photo to make fun and embarrass him.
As soon as he noticed it, he texted his son to warn him about it and even apologized for "embarrassing" him. Thankfully, several people started sending him messages of support, which significantly helped him cope with the negativity. It was his son's text that made everything better, though.
HIS SON MADE HIM FEEL PROUD AGAIN
"Even before the wave of support rolled in within an hour or two, he sent me a beautiful text back about how proud he was of me. I cried, I just broke down. He felt the opposite of embarrassment. He was so proud that I had taken the job. It was beautiful," added Owens.
OWENS FELT HUMILIATED, THOUGH
The actor pointed out that, even though he tried to envisioned the worst scenario to prepare himself, things were a lot worse. Owens added that they took the worst photo while wearing the worst shirt and that the words that Daily Mail used to describe him were "so demeaning."
KARMA LAWRENCE REGRETS POSTING THAT PHOTO
As Celebritist previously reported, Lawrence, who took and uploaded Owens' pictures working at the store, pointed out that she didn't know those pictures would create such a big controversy against the actor. It was so bad that people even sent backlash to her.
The good thing about it is that several people supported Owens, including Nicky Minaj, who donated $25,000 to him. Tyler Perry also offered Owens an acting job in an upcoming OWN project.
Please fill in your e-mail so we can share with you our top stories!