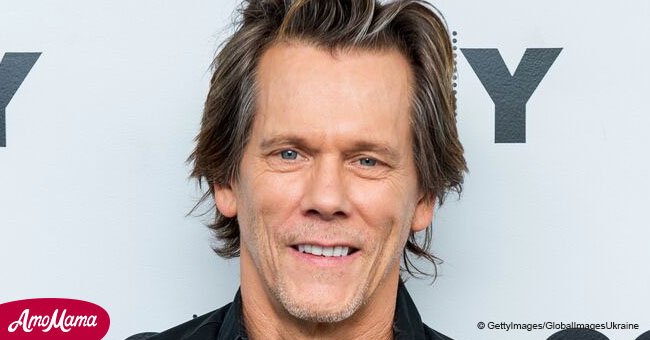 80's actor shared a heartfelt video in honor of 30-year wedding anniversary

One of Hollywood's most celebrated actors married for 30 years
Kevin Bacon, 60, and Kyra Sedgwick, 56, have now been married for 30 years, and they shared their love by posting a video on Twitter in which they sang the BeGee's hit love song "To Love Somebody."
The two actors met on the set of Lanford Wilson's play "Lemon Sky" in 1988. Bacon disclosed that at that time he had been at a low point of his career, and having met and married Sedgwick had given him the strength to continue his work.
Bacon has described Sedgwick as the woman of his dreams, and she has shared that she deeply admires his sense of honor, his ethics, and his high moral standards.
Sedgwick reveals that she finds his levelheadedness and "lack of crazy" sexy.
"30 years! I can't believe it. @kyrasedgwick is the woman of my dreams and the music in my life. #tolovesomebody #beegees."
Kevin Bacon, Twitter , 4th of September 2018.
A love song after 30 years together
In the video they shared, the couple demonstrates their love and commitment, both playing their guitars and singing the song while gazing into each other's eyes.
At the end of the moving song, they said "I love you" and kissed tenderly. They both shared the video on their Instagram accounts, and Sedgwick posted a photo of herself leaning on Bacon while he wrapped his arms around her.
Read more about Kevin Bacon on our Twitter account @amomama_usa.
The secret to their happy marriage
When asked for the secret to his long and happy marriage, Bacon quipped: "Whatever you do, don't listen to celebrities on advice on how to stay married."
He makes her feel so special
Sedgwick has said that Bacon always makes her feel special like she is the only girl in the room for him.
Bacon and Sedgewick have two children: Travis, 29, and Sosie Ruth, 26. Unlike most actors, the couple does not live in California. The two actors opted to raise their children far from the Hollywood hype, and the family's home is in Manhattan.
Please fill in your e-mail so we can share with you our top stories!