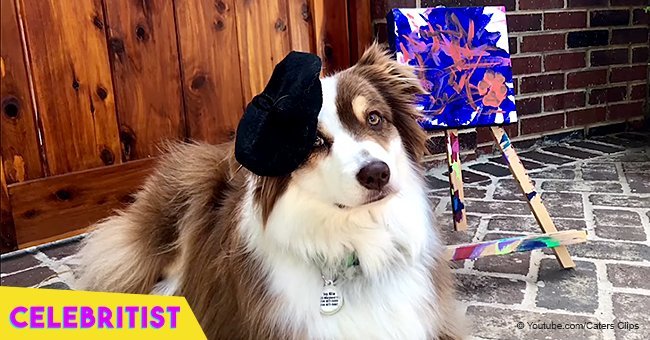 Talented dog, Ivy, shows off her painting skills in adorable video

Ivy is a very talented Australian Shepherd who has been labeled by people on the Internet as "Paw-casso" after videos of her painting skills went viral.
One of the clips showed Ivy in front of a blank easel in the house of her owner, Lisa Kite, in Charlotte, North Carolina. Holding a special brush, the dog started painting in a purple color.
Between takes, Lisa is seen helping Ivy at selecting the type of brush and color that she would use, and turning the easel a bit to have a better result, but the dog did all the painting.
When Ivy finished that artwork, she posed in front of it with a little black hat on similar to the ones the painters usually wore in movies and TV.
The rest of the clip showed Ivy finishing some other pieces, as well as Lisa helping her out with a couple of them, proving that the dog is very talented.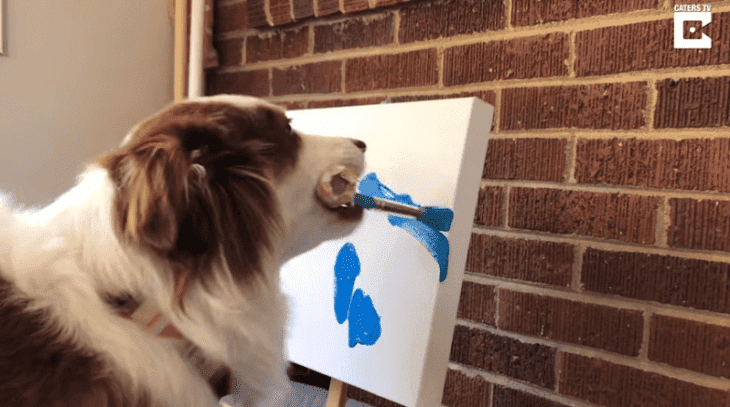 Source: YouTube/Caters Clips
HOW DID SHE LEARN?
According to Story Trender, everything started as a challenge. Once Lisa noticed Ivy could paint, she would give her chicken breast treats to encourage that skill. Now, they paint together once a week, and their work has been recognized several times.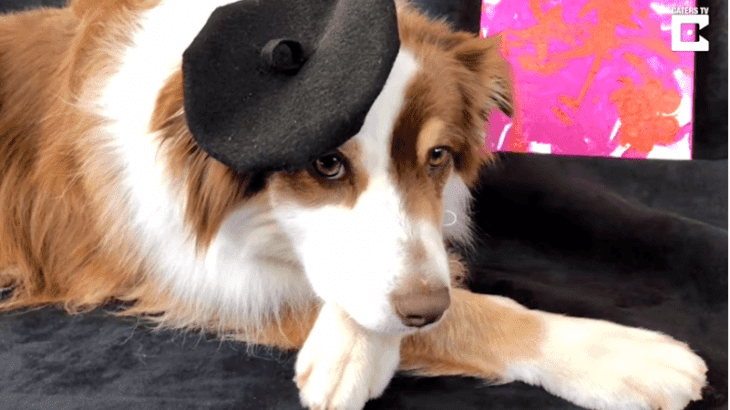 Source: YouTube/Caters Clips
HER ARTWORK GOES TO CHARITIES
Given the fact that it is not common to find such paintings made by a dog, several people consider that Ivy is one of a kind. For that reason, her artwork has sold for up to $200, with the money going to animal welfare charities in the US.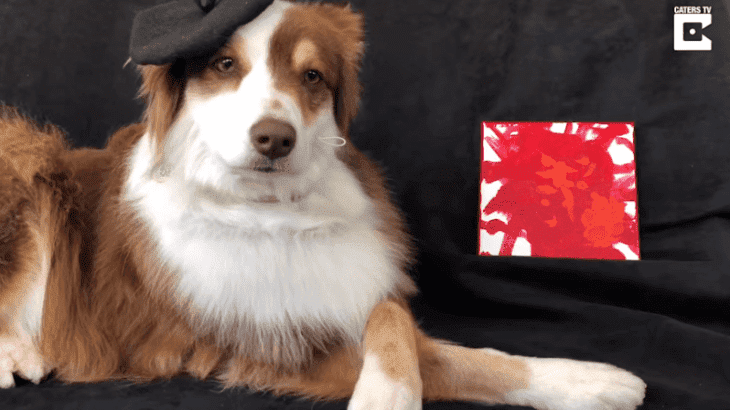 Source: YouTube/Caters Clips
"I almost cried when Ivy finished her first painting. I was and still am so proud. When I tell people about my painting dog they usually think I said my daughter. They're normally really surprised and impressed. We don't make money from Ivy, it's just a really fun hobby," pointed out Lisa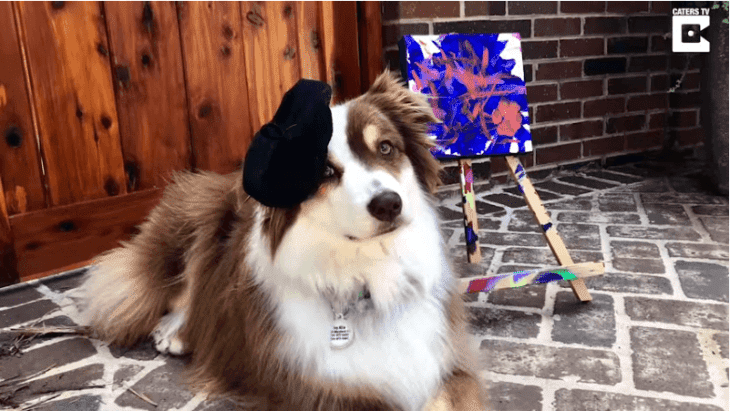 Source: YouTube/Caters Clips
Ivy has been painting for the last three years, and her artwork has been sent to the UK, Germany, Australia, and Canada.
ANOTHER DOG WITH A DIFFERENT TALENT
Oscar and his owner, Pam, went to "America's Got Talent" to show his unusual and wonderful singing skill in front of thousands of people. He interpreted "Canon in D Major" of Pachelbel.
In general, Oscar and his human companion seemed to please both the public and the judges. Who knows, maybe a record deal is in this dog's future.
Please fill in your e-mail so we can share with you our top stories!