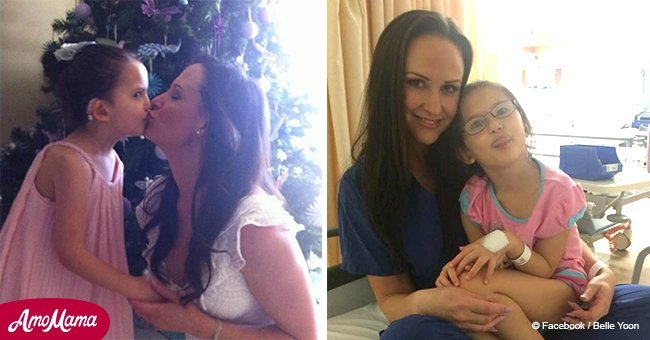 Heartbreaking story of a hearing-impaired girl who was the target of near-fatal bullying
10-year-old hearing impaired girl, Amber Yoon, from Perth, suffered one of the most brutal cases of bullying when she was hung from a tree.
The girl was reportedly born with a hole in her heart and she also has a condition that has her esophagus disconnected from her stomach, according to Daily Mail.
She is also completely deaf and has spent most of her life in and out of the hospital. This eventually made her a target for bullies at her Queen of Apostles Catholic School in Perth.
The source informed that the bullies at the school hung Amber from a tree with a skipping rope causing her to choke. She managed to survive the incident only because a teacher happened to pass by and intervene by cutting the rope.
Follow us on Twitter to learn more.
The young girl was initially terrified that she would get in trouble because of the incident, but later the teacher realized that it was her who had been the victim.
Following the incident, Amber went home crying to her mother and told her everything. She told Perth Now, "I was feeling very scared. I thought I was going to die. And I was scared I was going to get into trouble."
She admitted that the school never gave her any medical attention or extra care. In fact, after the incident, she was made to sit in the office all afternoon all by herself and was made to write a statement.
Her mother, Belinda Yoon, later took to Facebook to criticize the school for not taking any action despite them having complained about similar disturbing bullying behavior in the past as well.
Belinda informed that they had informed the school about the issues of Amber being bullied, which was causing her major issues with psychological anxiety. The school was well aware of the difficult environment Amber was studying in.
Please fill in your e-mail so we can share with you our top stories!