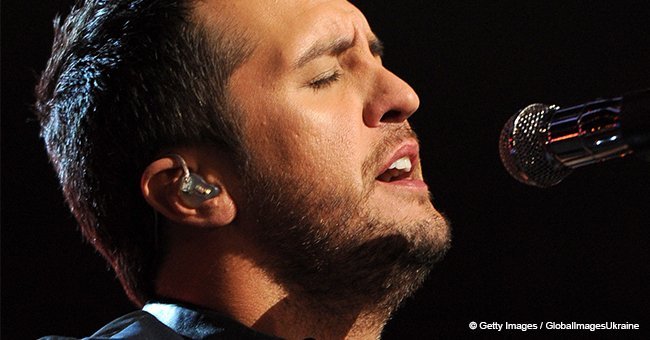 Luke Bryan spots country legend in the crowd and decides to sing his hit
Bryan's gesture to honor the presence of Randy Travis among his audience at 2018's edition of the CMA Music Festival was one of the most emotional moments at the four-day event that was once again true to its reputation.
42-year-old country music singer and songwriter Luke Bryan performed two different sets in this year's CMA (Country Music Association) Music Festival, and for his final show, he had the privilege to play in front of a legend of the genre.
As Country Music Nation reported, Bryan played his first sent on June 8 at the Close Up Stage, and his second on June 10 at Nissan Stadium. Read more on our Twitter account @amomama_usa
Bryan's second set was the closing act of the night, and the "Sunrise, Sunburn, Sunset" singer played hit after hit from his repertoire for half the show until he saw 59-year-old country icon Randy Travis sitting in the front row.
According to Billboard, the sight of Travis enjoying his performance made Bryan change everything he had planned for the festival's closure and go off-script to pay tribute the artist he admires so much by singing Travis's "On the Other Hand."
"I've been wanting to sing to you for a long time, buddy. That was unrehearsed -I didn't know you were going to be here, but I hope you enjoy it. I love you."
-Luke Bryan, Billboard, June 11, 2018.
Singing one of Travis's classics in front of its maker was so stimulating for Bryan that he felt the need to give his rendition of yet another of Travis's signature tunes, "Diggin' Up Bones."
"We might just need to make it a Randy Travis hour. How much time do we have?" Bryan jokingly asked.
Prior to the spontaneous homage Bryan gave him, Travis had become the first recipient of the Cracker Barrel Country Legend Award, and as part of the ceremony, Michael Ray sang Travis's "Forever and Ever, Amen."
Travis, who had to train for years to recover his ability to sing following the 2013's massive stroke that almost took his life, hasn't been seen onstage much in recent years, but as The Boot reported, he often attends other artists's shows.
On February 2017, a tribute concert was held in Nashville for Travis, who walked onstage assisted by his wife Mary Travis and, after giving a few words, sang "Amazing Grace" with 30 fellow country artists joining him for an emotional performance.
Please fill in your e-mail so we can share with you our top stories!