Child stops piano-playing dog who was 'singing' loudly as he pressed down on the keys
The pup was enjoying an opportunity to plunk away on the family piano, singing along happily as he went. But his performance was interrupted by a harsh critic.
Buddy Mercury, a rescued beagle from New York, actually has his own album available on iTunes, but there is one member of the family who doesn't always love his music and his singing. 
A recent video shared to YouTube showed the pup practicing on the piano at home, wagging his happy tail as he accompanied his singing on the family's piano. 
While he seemed to be enjoying himself, and the cameraman had no complaints, Buddy's baby sister entered the room on all fours, apparently indignant that he had woken her from a nap.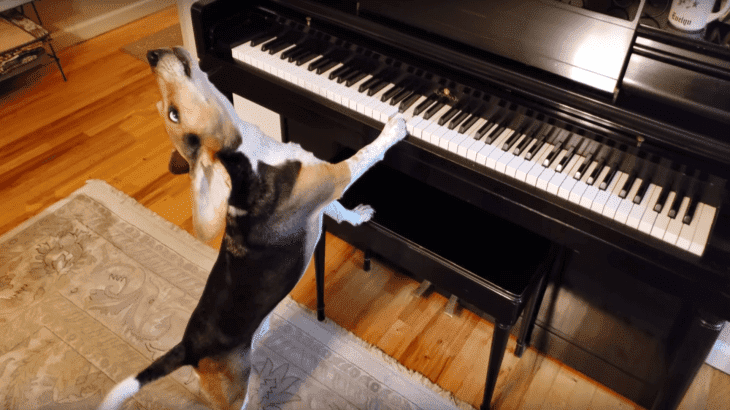 The baby entered the room with an indistinguishable gurgle, but quickly made the meaning known when she sidled up to Buddy. Reaching up to the piano bench, she pulled herself into a standing position. 
Then she proceeded to grab Buddy's paw off the bench, pulling him off balance and thus away from the keys of the piano, immediately silencing him.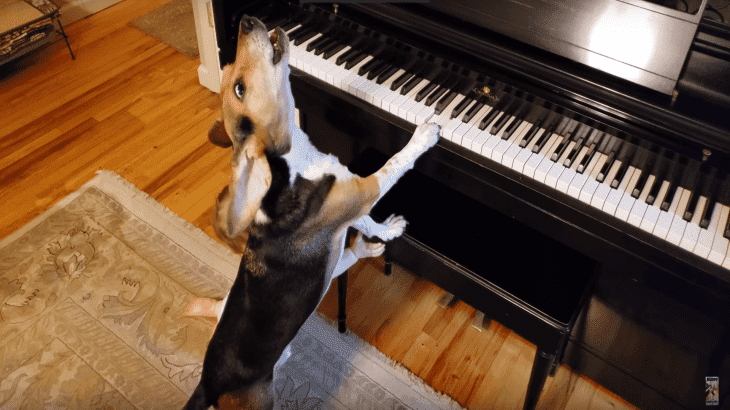 While the pup seemed confused as to the problem, the little girl looked quite pleased with herself over her achievement in stopping the musical fun that had been going on. 
Buddy's cameraman also wasn't impressed with her actions. 
"Hey, he was playing so good [sic]. I can't believe it. That was a great performance, Buddy."
Although not impressed with this particular rendition, the baby girl often shares the spotlight with her canine sibling, having accompanied him in duets since she became old enough back in March. 
The pooch's Facebook page is testament to this.