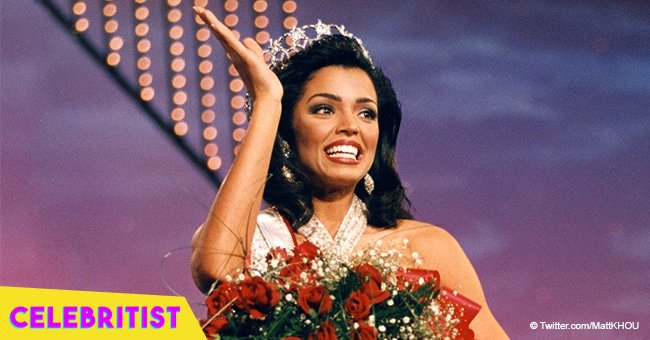 Former Miss Universe & actress Chelsi Smith dies at 45 after losing her battle with cancer
Former Miss Universe Chelsi Smith has died at the age of 45 after battling liver cancer. Her Miss Universe runner-up shared the news and revealed the beauty queen and actress remained positive despite her illness.
Former Miss USA and Miss Universe Chelsi Smith has died at the age of 45 after she lost her battle to liver cancer. The actress' death was revealed by reality star and Miss Universe runner-up Shanna Moakler who took to her Instagram to pay tribute to her friend.
In her post, she shared a collage of snaps as she described Smith as her good friend who was "funny, loving, smart!"
"Because her light was so big and so bright, she changed my life. If it wasn't for her, her beauty and her energy, her incredible destiny, I wouldn't even be where I am today."
Moakler also said that Smith remained positive despite her illness and "never stopped laughing." She ended her long message by telling her how much she'll miss Smith.
"I know you are meant for bigger things then this world offered you. Visit me in my dreams queen I will be missing you and all your witty banter. Love love love you. Godspeed."
At the time she bagged the Miss Universe crown in 1995 in Namibia, Smith broke a 15-year losing streak for the US. She was also the first biracial to win Miss USA. The former Miss Texas went on to star in commercials after becoming a beauty queen including those for Hawaiian Tropic and Venus Swimwear. She also released a single, "Dom Da Da, which became part of the soundtrack of the movie "The Sweetest Thing" in 2002.
Following her death, Smith's family released a statement saying,
"Chelsi was our loving daughter, niece and friend. We will miss her infectious laughter, joie de vivre, and free spirit. She left an indelible mark on all those who knew her."
"While we mourn the loss of this vivacious and kind-hearted woman, we also celebrate her remarkable life and hope that it serves as an example to young women around the world that their dreams are possible through a loving heart and an enlightened mind."
Smith's death comes in the heels of the untimely passing of rapper Mac Miller who died on September 7 in his home in Studio City, California. At the time of the 26-year-old's death, investigators suspected he died of an overdose. However, recent results of his autopsy maintain his cause of death as "deferred" pending the findings in his toxicology report. Aside from his music, Miller was known as the ex-boyfriend of Ariana Grande who dated him for two years until they ended their relationship in May. They remained friends and the songstress even posted a tributary photo after learning of his death.
Please fill in your e-mail so we can share with you our top stories!