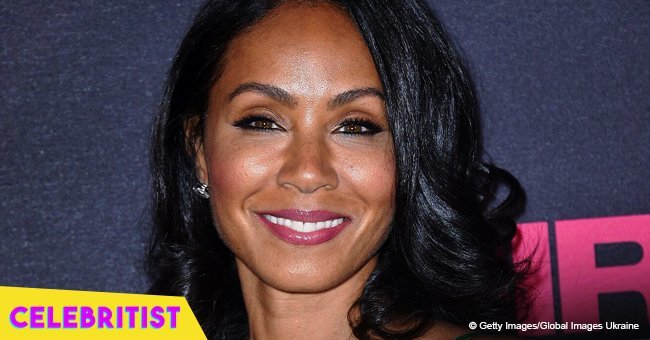 Jada Pinkett Smith shares picture with mom and daughter looking stunning in black outfits

"Girls Trip" star Jada Pinkett-Smith shared another photo that reminds us ageless beauty runs in the family. Her daughter is also beginning to show just how active those fitness genes are.
The beautiful "three generations" photo featured Pinkett-Smith, 46, her mother Adrienne Banfield-Jones, 64, and her daughter Willow Smith, 17. The actress was dressed in a black leather jacket and matching fitted pants.
Her mother defied her years in an inscription T-shirt that said: "life is better in a t-shirt." She also chose leather pants like her daughter. Willow, on the other hand, opted for a glittering black mini dress and complemented with black nail polish.
We're not sure what to gush over in this photo: their bright smiles, incredible physique, or the touching words penned by Pinkett-Smith:
"Mommie ... Willow ... I love you and ... thank you."
Banfield-Jones and her daughter are known for their fitness commitment and never shy away from flaunting the results of their hard work. Last month, Pinkett-Smith shared a video of her mother sweating it out in the gym as she lifted some weights.
Pinkett-Smith captioned the photo, "Why is Gam Bam putting me to shame???" Meanwhile, back in July, the mother-of-two, who is herself a gym regular, flaunted her chiseled frame in a skimpy two-piece bikini.
Together with Smith, the two also get real and personal on their Facebook Series "Red Table Talk." They sit around a red table and hold nothing back, from young Smith walking in on her parents having sex, to Pinkett-Smith getting a vaginal rejuvenation procedure. They also invite guests who they engage in stirring discussions.
In a letter to her daughter ahead of last Mothers' Day, Pinkett-Smith confessed that working together on the show has been "a joyful experience." She added:
"I've learned so much about you, things that I didn't know and that I didn't expect, which, to me, makes the Red Table real.

I have learned so much about life experiences—intimate life experiences you were having that I wasn't aware of. And it taught me that, as much as I thought I knew you, there's so much more to know"
Along with her husband, actor Will Smith, Pinkett Smith also has a 20-year-old son, Jaden.
Please fill in your e-mail so we can share with you our top stories!