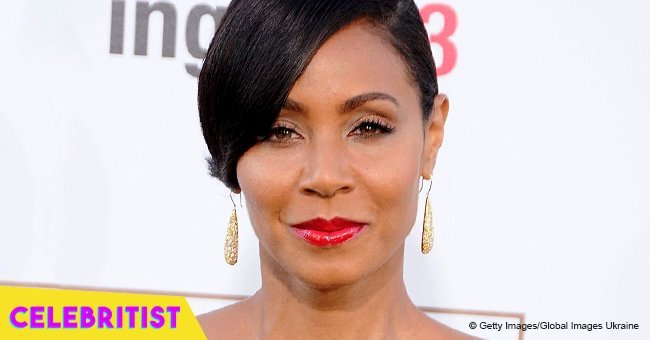 Jada Pinkett Smith, 46, shows off her age-defying abs and curves in skimpy yellow bikini
The American actress, dancer, singer-songwriter, and businesswoman may be a mother of two, and in her mid-40's, but that doesn't mean she has let herself go even in the slightest.
Will Smith's wife, Jada Pinkett Smith, is 46 years old. Despite her many ventures and also being a full-time mom, Pinkett Smith still makes sure she makes time for herself, looking after her health and her body.
She recently took to her Instagram account to share a photo of herself, showing off her sleek figure in a tiny bikini while standing posing seductively in her dressing area.
In the caption, she shared that the photo was to clap back at her husband for something he had shared of her.
"Since @willsmith got me look'n all crazy in his Daddy Dearest video ... I had to push some "counter programming,"" she wrote.
The itsy bitsy teeny weeny yellow bikini was tied together around her hips, and featured a triangle-cut top that was tied behind her neck. She also had on a gold necklace with an ankh hanging from it.
She was leaning against the wardrobe with her elbow, and running her hand through her short blonde hair, giving it a messy look.
Pinkett Smith had taken the photo in the mirror with her cell phone, and could be seen standing in what appeared to be a narrow dressing area with a desk behind her in the bedroom.
The video Pinkett Smith referred to in her caption was posted probably just minutes before she hit back with her sexy bikini bod pic, and saw her looking a lot less put together.
Smith could be heard behind the camera, trying to direct his wife to "look pretty" for his Instagram so that he could get more followers. He also tried to coax Willow, who was lying on the lounger soaking up the sun, to perform for his followers.
His older son Trey was also on board the boat, and pulled a hand sign at the camera from behind his laptop.
In the clip, Pinkett Smith's hair was blowing about in the wind, and wearing a loose grey sweater, looking relaxed at the breakfast table.
Please fill in your e-mail so we can share with you our top stories!