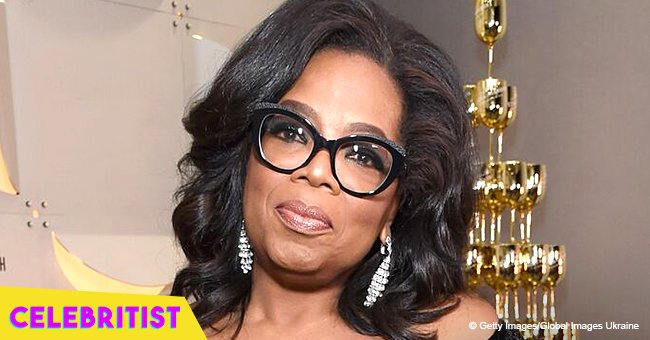 Oprah rocks Beyoncé's Ivy Park activewear on the cover of 'O' magazine

Oprah Winfrey proves her youthfulness as she rocked Beyonce's Ivy Park activewear on the cover of "O" magazine.
For "O" magazine's October issue, Oprah Winfrey sported Beyonce's activewear brand Ivy Park. Photographed by Ruven Afandor, the 64-year-old looks nothing close to her age as she donned the sequined boxing robe.
Oprah and Beyonce have always been friends, and now, Winfrey decided to pay tribute to the singer and entrepreneur by choosing to wear one of her creations on her magazine cover.
According to Oprah, Knowles-Carter is one of the most humble people she knows and was completely taken aback when Beyonce asked how she was doing in the interview.
"Everybody that I ever interviewed after every interview at some point somebody would say, 'How was that? Was that OK? How'd I do?' And that is whether it was Barack Obamaor Beyonce or the guy who murdered his kids or the guy who molested kids or somebody who had gone on and lost their family."
However, when Beyonce leaned over to ask for reassurance, the talk show host was shocked.
"When I got to Beyoncé, I said, 'Girrrrrrl, you're Beyoncé."
Everybody knows what Oprah meant by that line, especially since Beyonce really is an international superstar. She's not only considered to be one of the most talented music icons in the world, but she is also a renowned businesswoman and all-around family woman.
The Queen Bey recently celebrated her 37th birthday in Italy, which she spent lounging and cruising with her husband along the Sardinian Coast. A day prior to their cruise, they celebrated her birthday dining at the exclusive La Casitta restaurant in Maddalena Island along with a few of their close friends. The Carters are currently on a quick break from their sold out "On The Run II" tour, which resumes this September 11.
Please fill in your e-mail so we can share with you our top stories!