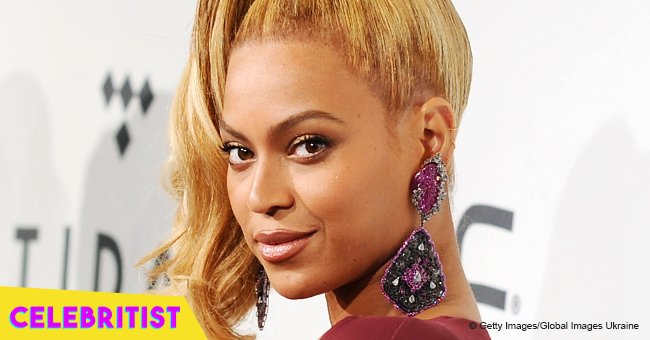 Beyoncé stuns in floral printed crop top and skirt, celebrating her birthday with husband Jay-Z

After celebrating her birthday while on vacation in Italy last Tuesday, Beyonce and Jay-Z continued their birthday festivities aboard a boat off the Sardinian Coast.
Looking stunning in a floral printed crop top and a matching skirt, the international superstar spent some quality time with her husband Jay-Z as they sipped drinks and ate delicious food together just a day after her birthday.
The 37-year-old and her 48-year-old husband made sure to soak up the sun as they cruised along the Sardinian coast on a luxury yacht.
For their cruise date, Beyonce sported an airy off-shoulder frock which had tropical patterns, which definitely matched the activity they were doing on that day. Protecting her flawless skin from the sun, she chose to wear a large wicker hat and also shaded her eyes with large gold-rimmed sunglasses with green mirror lenses. To complete her bright and sunny look, she highlighted her face with a bright pink lipstick which yet again proved she could be a real-life Barbie doll.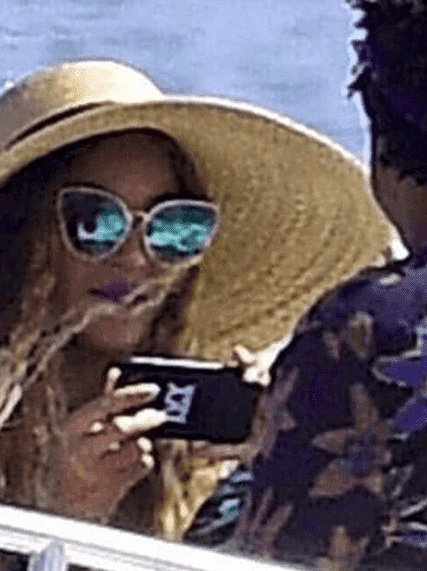 Source
Meanwhile, Jay-Z matched his wife with a floral Hawaiian shirt and his signature black track pants that he always wears. No one can blame the rapper for making track pants a staple in his wardrobe, as these are some of the most relaxing pieces of clothing out there.
Completing his look were a pair of snappy white sneakers, and a tied bandana over his forehead. The "Story of OJ" rapper also covered his eyes with a pair of dark sunglasses and wore a watch on one wrist.
The Carters celebrated Beyonce's 37th birthday a day prior by heading to the exclusive La Casitta restaurant in Maddalena island along with their close friends. They're currently on a short birthday break from their joint "On The Run II" tour, which has been sold out in numerous places.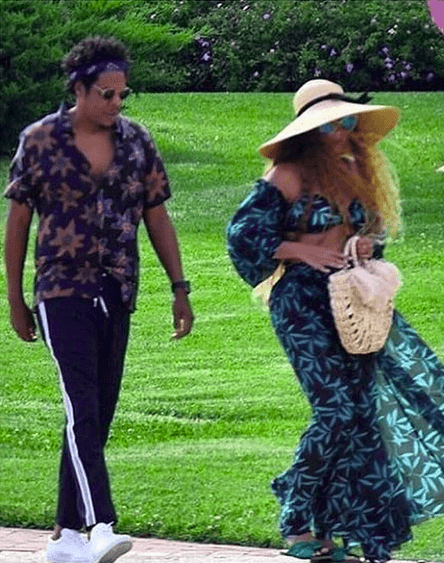 Source
Of course, Beyonce's family made sure to greet her on her special day, and her parents gave two of the sweetest messages ever.
Everyone would be proud to have a sensation like Beyonce in their family, but it's a whole different feeling when you're actually her parents - the one who raised her and made her become the person she is today. While more often times than not, children are the ones thanking their parents saying how lucky they are to have been born in their families, it's the other way around for the Knowles family.
Tina Knowles-Lawson made sure to let her eldest daughter know how lucky she feels to be her mom, and her dad also said that he loves her so much and there was nothing she could do about it.
This year's celebration seems to have been full of love for the songstress, as she was surrounded by the people she loves, and they made sure to shower her with the same love as well.
Please fill in your e-mail so we can share with you our top stories!