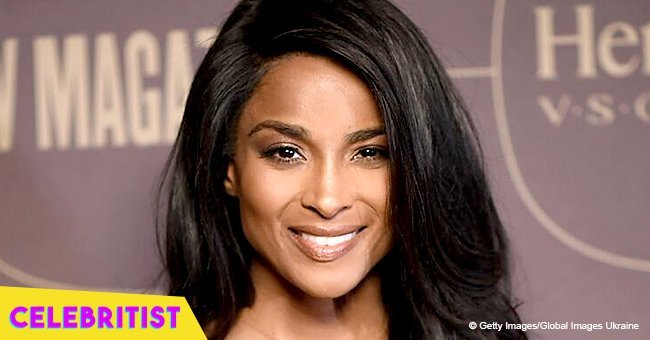 Ciara and her children rock matching jerseys in pic to support Russel Wilson's game day

Now that NFL season is here, Ciara and her children have suited up in matching jerseys to cheer for her husband Russel Wilson during game day.
Russel Wilson, who plays for the Seattle Seahawks, is one lucky guy as he's got three adorable cheerleaders in matching neon green jerseys cheering him on from the sidelines. Just as Wilson has been supportive of Ciara's latest music album, it's now her turn to cheer on her husband as he tries to bag this year's championship with the rest of his team.
Being the extra supportive wife that she is, Ciara did not settle for just simply watching the Seahawks play, but rather, made sure that her family sported matching neon green jerseys in her husband's number just to show their support.
"Let's Go @SeaHawks Let's Go! #3#12 @DangeRussWilson #GameDay"
Although the Wilson family went all out to support their main guy Russ Wilson, who plays quarterback, they fell short against the Denver Broncos who beat them with a final score of 27-24.
Despite this loss, Ciara is clearly one proud wife, just as how Russel is one proud husband who always looks amazed when he sees the singer doing what she loves.
Recently, he looked up proudly as his wife performed her latest single "Level Up" in the middle of an award show. Now that her song has become quite a viral sensation online, Ciara could not be happier about it, and Russel could not be any prouder of his wife.
During one of the breaks of the 2018 EPSY Awards, her song started to blast from the venue speakers, causing Ciara and Russ to stand from their seats and acknowledge the song. As the singer danced and put on a show while the song was playing, Wilson just looked stunned while appreciating his beautiful wife with a big smile on his face.
The love that the two of them have for one another is admirable, and it's definitely something that people can look up to.
Please fill in your e-mail so we can share with you our top stories!