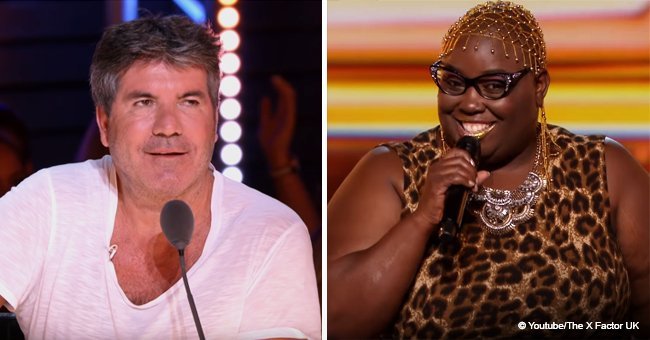 'X Factor' contestant gets Simon Cowell shimmying in his seat as she performs 'R-E-S-P-E-C-T'

American singer Burgandy Williams went to "The X Factor" to wow the viewers and judges alike with a strong and energetic performance of Aretha Franklin's "Respect."
Burgandy got onstage wearing high-heels, tight black pants, an animal printed top, glasses and a golden headpiece that made her look very beautiful. One of the judges, Ayda Field, was immediately interested in Burgandy and asked her age.
Jokingly, the singer wondered if she really had to say her real age, and then admitted she was 28 (she is actually 41 years old). Later, Burgandy, born in Atlanta, US, pointed out that she was America's best-kept-secret and that she escaped to be with them in London.
Robbie Williams, another judge, asked her what held her back in the US, to what the contestant said, "life happens, honey."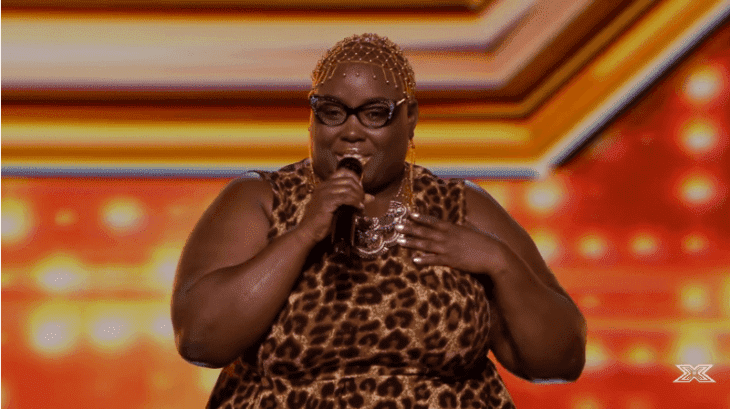 Source: YouTube/The X Factor UK
Burgandy then started her performance. As soon as the music began playing, she danced around belting out Aretha's classic hit while everybody in the audience cheered and applauded.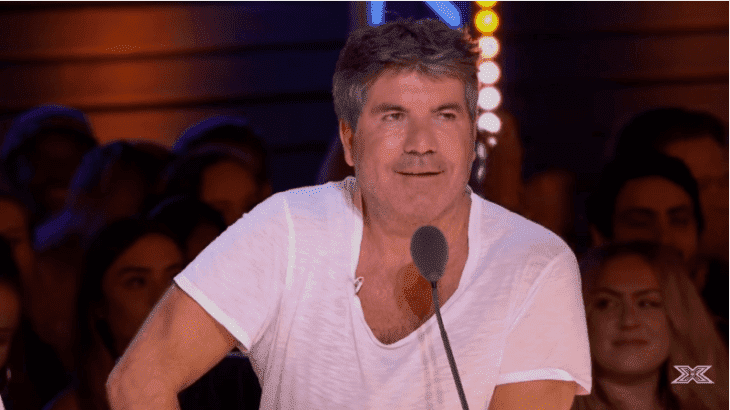 Source: YouTube/The X Factor UK
AN ENTERTAINING PERFORMANCE
Given the fact that the singer's vocals were outstanding, the judges couldn't help but dance along and clap enthusiastically to the beat. Even Simon Cowell, who is known for being a tough critic, did so.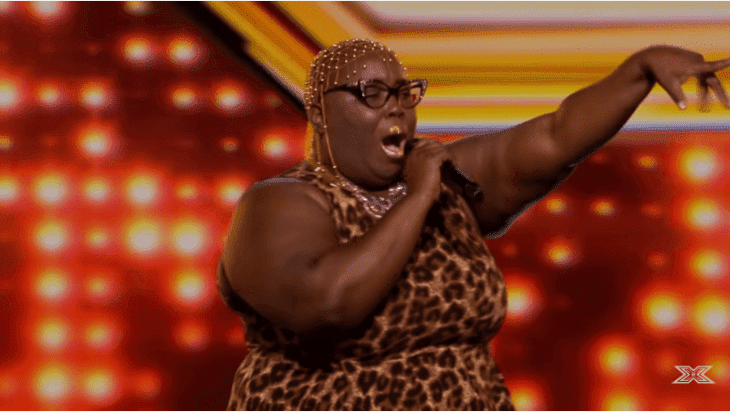 Source: YouTube/The X Factor UK
Robbie stood up and sat with the audience as a way to enjoy the crowd's experience of such a great song. At some point, Simon was shown clapping his hands above his head clearly appreciating Burgandy's performance.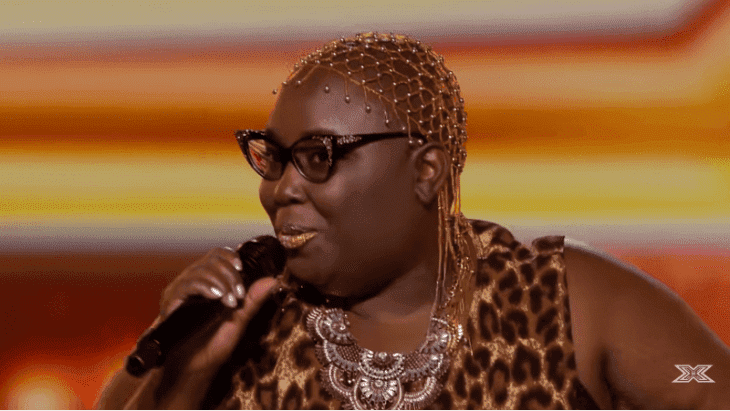 Source: YouTube/The X Factor UK
STANDING OVATION
The woman not only got four "yes" votes but also received a well-deserved standing ovation from the public and the judges, including Louis Tomlinson, who pointed out that he couldn't stop smiling during Burgandy's performance.
"This is not about a sob story this is about a hope story. This is about proving that with talent, perseverance, and personality you can become the role model you want to be. You've got your fourth yes," said Simon.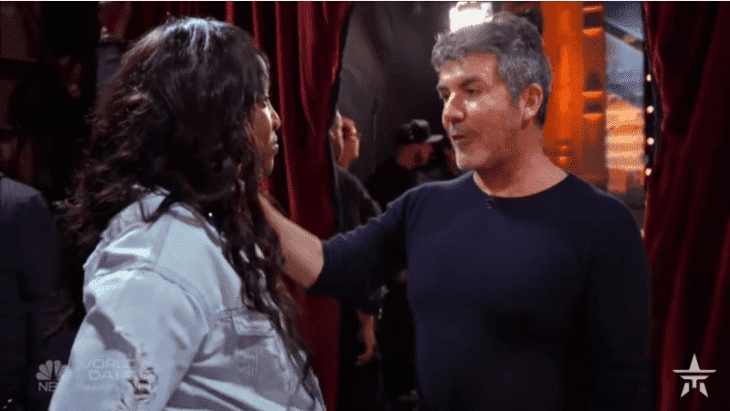 Source: YouTube/Talent Recap
A DIFFERENT CONTESTANT GETTING THE SAME RESULT
It is not the first time Simon was wowed by a contestant as 14-year-old Flau'jae went to "America's Got Talent," where Simon also works as a judge, and sang a song she wrote titled "Guns Down."
After talking about her rapper father who was murdered before she was born, Flau'jae sang the first bars: "if you would've put your gun down/Then he would've been here right now," and everyone realized it would be a song with a strong message.
Everybody got up and gave the singer a well-deserved standing ovation. Simon revealed that, while he didn't know much about rap, he could recognize talent and that they were witnessing the start of Flau'jae's career.
Please fill in your e-mail so we can share with you our top stories!