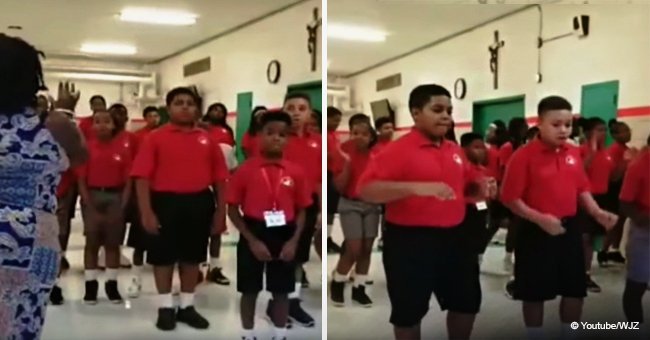 Baltimore middle school choir's performance of 'Rise Up' move people to tears in viral video

A couple of middle schoolers melted hearts across the internet as they performed a moving rendition of Andra Day's "Rise Up." The teacher who directed the performance had the most inspiring words for her students.
Kenyatta Hardison, the choir director at Cardinal Shehan School in Baltimore, took to Facebook to share a video of the choir performing. The group was rehearsing for an upcoming Gala slated for the day before the anniversary of Hardison's mother's death.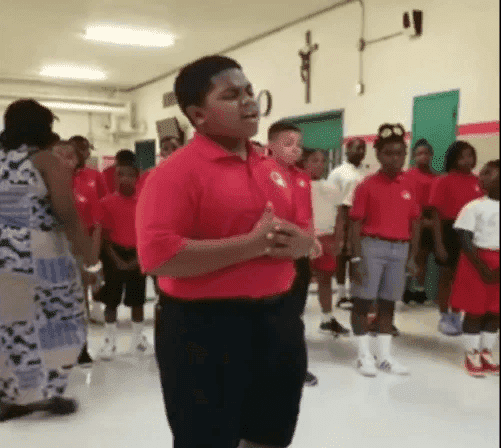 Facebook/KenyattaHardison
The memory of her mother moved Hardison to encourage her students to give a little more in rehearsal. She recalled:
"We had a little talk about being a gift-giver, to make sure they knew what the song [Rise Up] was about."
The recording featured students, John Paige, Kai Young, Carlyse Blackwell and Hardison' daughter Bryana, as they delivered powerful solos.
The music minister shared the session on Facebook Live with a plea for the video to be shared:
"Cardinal Shehan School Choir Practicing....I love my kids! Like and share please! Not perfect but Imperfectly perfect #thisis us"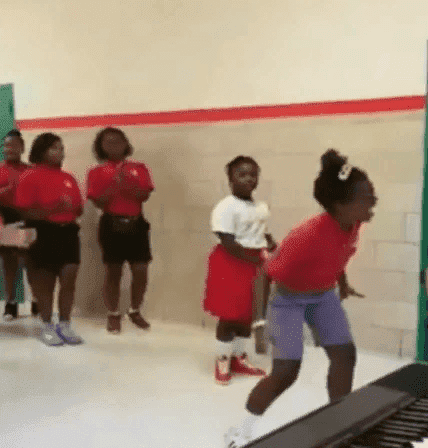 Facebook/KenyattaHardison
FROM BALTIMORE TO THE WORLD
What she did not expect, however, was just how many times that clip would be shared and the impact it would have on the world. The soul-stirring delivery was viewed over three million times and shared 85,000 times.
Hardison was overwhelmed, and so was her phone which "kept going off" as a result of the Facebook notifications. She and her students became viral media sensations and went on to appear on ABC's "Good Morning America."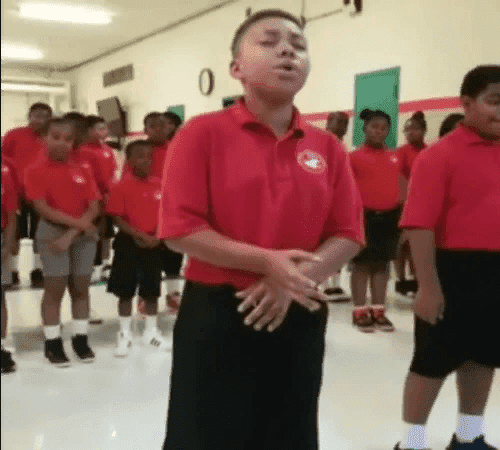 Facebook/KenyattaHardison
TOUCHING LIVES
They also featured in top publications by USA Today, The Washington Post, The Baltimore Sun and CNN, not to mention countless blogs.
One of those touched by the video was a Hurricane Maria survivor all the way from Argentina. The fan remarked:
"You lifted my spirit. I was sitting here bawling. They were tears of joy. They gave me hope."
Hardison agreed that her students were an inspiring bunch but said she only thought the video would be seen by their families.
TALENTED... AND HUMBLE
The longtime "Cardinal Shehan" teacher also had the most inspiring words for her students as they basked in their exploits. She said:
"This is beyond singing because of the message. It's about God. God is the center. …God is using you like he used Job or Moses."
LOREN'S UNUSUAL CHOIR PERFORMANCE
In a similar heartwarming video that went viral, six-year-old Loren Patterson was full of joy as she performed for the first time with her church choir. The little girl broke out dancing, not minding the traditional choir routine of standing fairly still.
After posting the video that now has over 54 million views, Loren's mother was told by many internet users that her daughter's performance changed their lives.
Please fill in your e-mail so we can share with you our top stories!