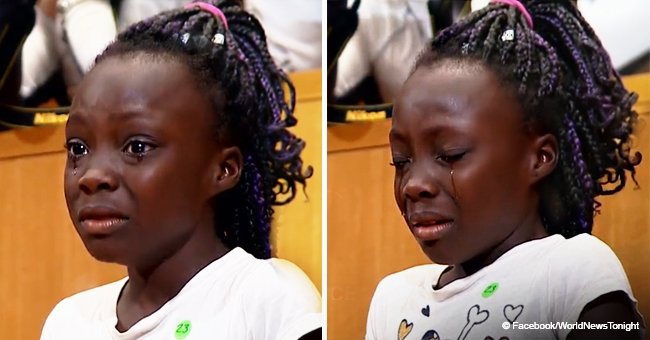 Tearful girl expressed her concern in emotional video about police brutality against black people
Zianna Oliphant is a nine-year-old girl who got on the Charlotte City Council to give a powerful and touching speech about police brutality against black people.
As soon as she stood in the stand, Zianna said that she was there to talk about how she felt. The microphone was too high for her, so a young boy quickly went to the stand and tilted it down a bit so Zianna could be heard without problems.
The girl said that black people were treated differently than others, which was something she didn't like. "Just because of our color and it doesn't mean anything to me," added Zianna.
Then, she tried to move on with her idea, but she took a few seconds to try to hold back her tears, something that she ultimately couldn't do.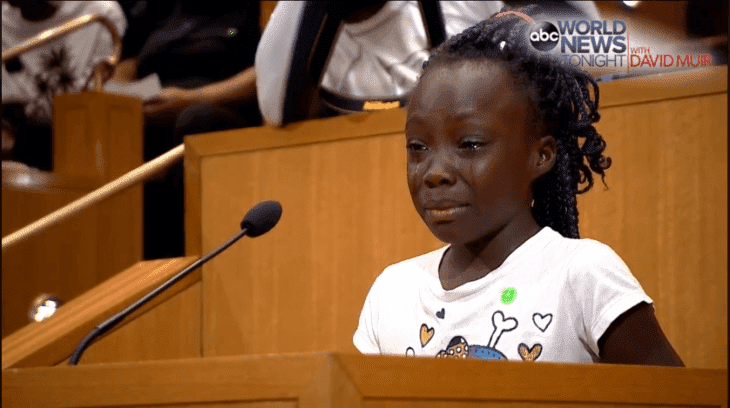 Source: Facebook/ABC World News Tonight with David Muir
People in the City Council started encouraging her and telling her to continue expressing her feelings. Zianna said that they were black people but that they shouldn't feel like that.
She added that they shouldn't be protesting because people treat them wrong but, since it keeps happening, they complain because they need it and because they have rights.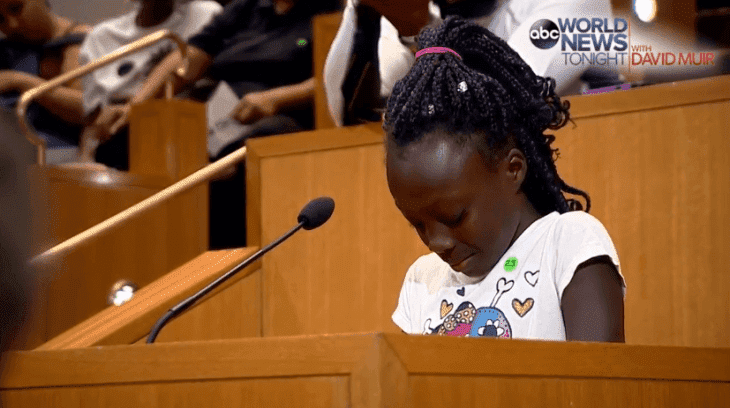 Source: Facebook/ABC World News Tonight with David Muir
At that point, her tears were all over her face, and she had to take a couple of seconds to calm down a bit.
"It is a shame that our fathers and mothers are killed, and we can't even see them anymore. It's a shame that we have to go to the graveyard and bury them. We need our fathers and mothers to be by our side," added Zianna.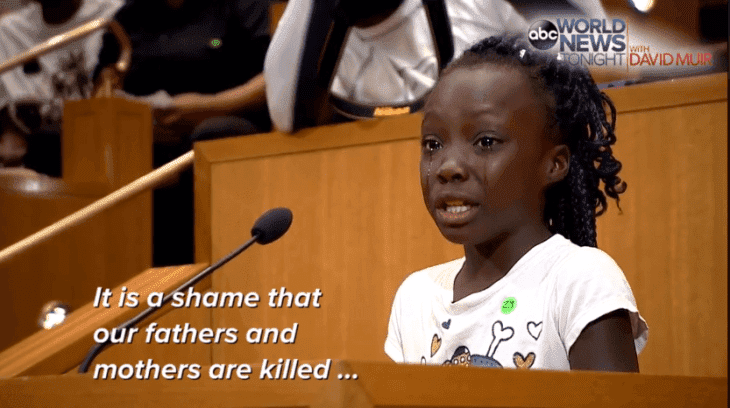 Source: Facebook/ABC World News Tonight with David Muir
RECENT PROTESTS IN CHARLOTTE
Several peaceful riots and protests began in Charlotte after two officers who were not wearing their uniforms approached 43-year-old Keith Scott, who allegedly had a gun, and shot him to death.
Scott's family claimed that he was disabled and unarmed and that all he was doing was sitting in his car reading a book.
Apart from that, North Carolina has open-carry laws, which means that even if the man had a gun, the police shouldn't have approached and try to disarm him.
ANOTHER BLACK MAN KILLED BY THE POLICE
Amber Guyger, a four-year veteran of the department assigned to the Southeast Patrol Division, went to her apartment in the South Side Flats in Dallas after her shift ended.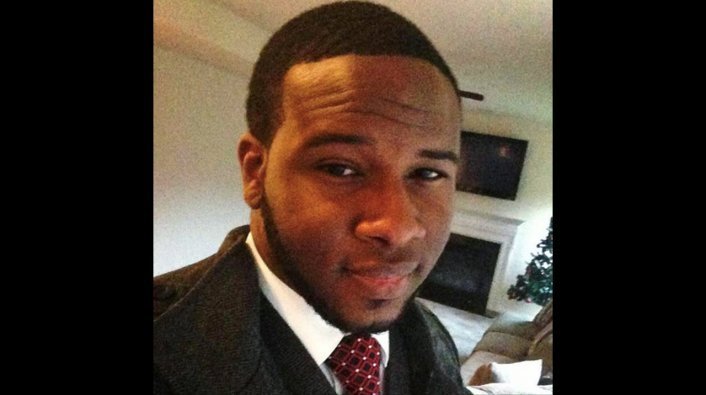 Source: VladTV
However, she mistakenly got into Botham Shem Jean's apartment and, when she saw Jean in what she believed to be her apartment, she shot him dead.
Guyger was arrested and charged with manslaughter and was booked into the Kaufman County Jail. She was released after posting a $300,000 bond.
Please fill in your e-mail so we can share with you our top stories!