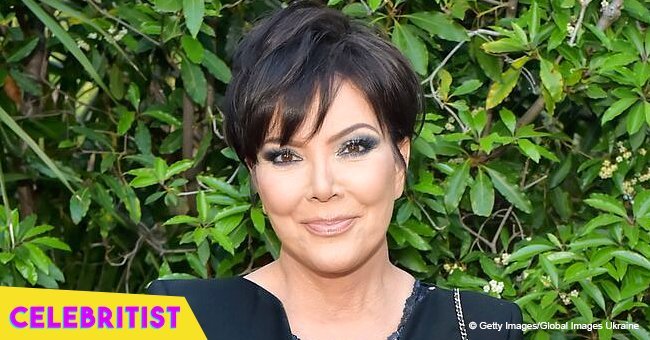 Kris Jenner, 62, flaunts her ageless curves in striped bikini next to daughter Kourtney in pic
Kris Jenner proved she can still compete for the title of the most delectable belle in a new picture shared by her daughter, Kourtney Kardashian. The "momager" knows how to live the good life, but that's not what is topmost on her priority list.
In Kourtney's photo, she and her mother were spotted soaking up the sun as they reclined on loungers. They flaunted their curves in sexy bikinis and wore dark shades to shield their eyes from the sun. Kris went a step further with a wide-brimmed straw hat that completed her ensemble.
Within only 19 hours of sharing the photo, it has been liked over a million times and from the comments, it's all for the 62-year-old Kardashian-Jenner Matriarch.
"Your mum is a babe," said one user.
Another follower claimed: "Kris Jenner got a better body than me."
Kris is no stranger to showing off her incredible body, and for a mom-of-six and grandma-of-nine, she sure is proud of her physique. Her children are pleased too, as Khloe demonstrated last year when she posted a bikini photo of their mother.
At the time, Kris was on vacation with her much-younger boyfriend, Corey Gamble. She made sure to document on Instagram as she lived it up in the South of France.
While Kris knows how to bare skin, she also knows there's a downside, and made sure to prepare her children for body-shaming comments long before they hit the spotlight. The Keeping Up With The Kardashians" star told Doctor Oz in 2014:
"I instilled a lot of stuff about how to feel good about yourself, and we're such a close family that we're always encouraging one another, because you do get a lot of criticism when you're in the public eye constantly, whether you want it or not. So I think just to be a supportive parent and tell them how much they're loved, and how beautiful they are on the inside."
She also revealed to CNN Style in 2017 that despite being the kids' manager, her priority lies elsewhere:
"I would drop anything to do something for the kids that's personal way over anything business. They know that, that's just the rule."
Please fill in your e-mail so we can share with you our top stories!