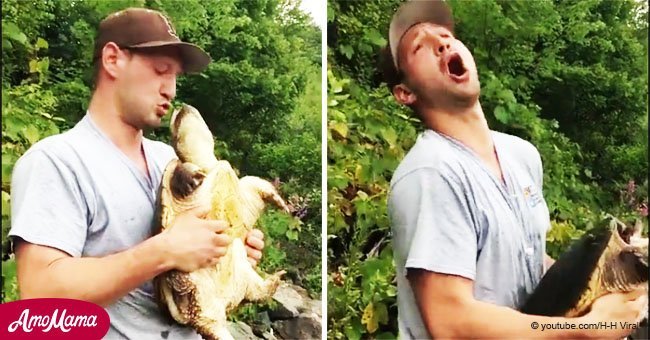 Man pulled a turtle out by the tail and tried to kiss it but gets bitten

Two friends were out on a fishing trip when they noticed a snapping turtle close to the shore. One of them started to mess with the reptile before bringing it out of the water, only to learn a brutal lesson.
A man named Michael Ganley and his companion Victor Sanchez thought that it was a good idea to have fun with a snapping turtle they found, but Ganley got a dose of instant karma when he got too close to the animal.
According to Metro UK, the incident took place in Burlington, Massachusetts, and was caught on video by Sanchez, who can be heard telling his friend to be careful as he tries to catch the turtle in the water.
Once Ganley gets a hold of the turtle, the creature gets visibly annoyed and tries to bite him to free itself from the man's grasp, but instead of letting it go, Ganley grabs it by the tail. Read more on our Twitter account @amomama_usa
Trying to be funny and maybe impress his friends showing them the video, Ganley tries to kiss the turtle as he asks, "Who's a good boy," but as soon as he goes for it, the animal bites him on the lip.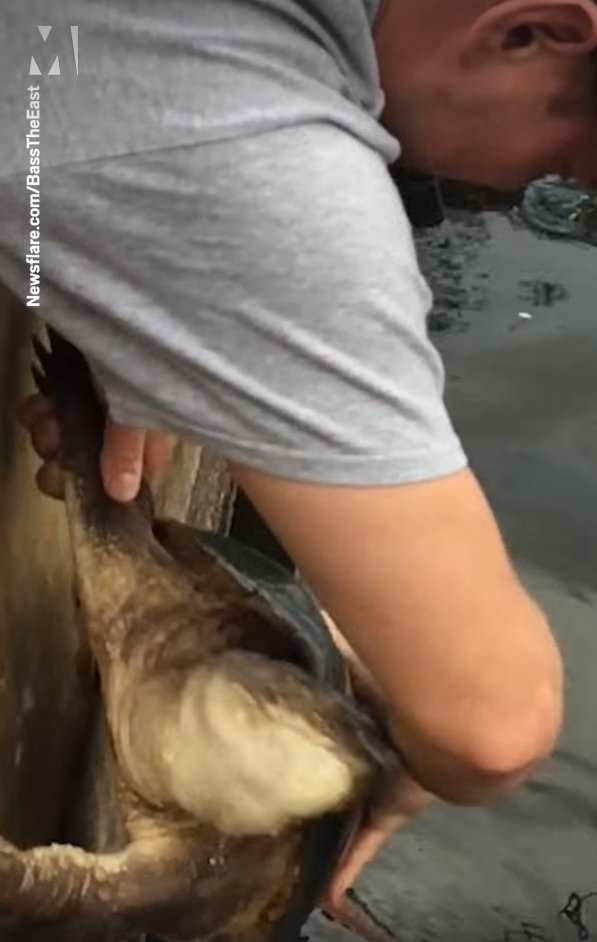 Source:Facebook/Metro
The video was shared by Metro UK's Facebook page on September 5, and as of September 12 it has been played 100.000 times, shared 500 times and it has received more than 800 reactions.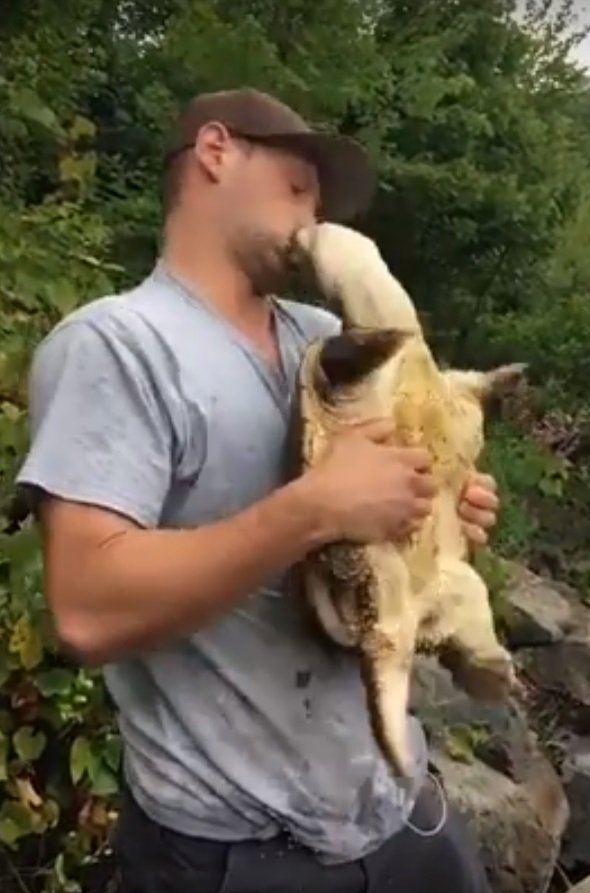 Source:Youtube/H-H Viral
Ganley didn't receive the kind of attention he was expecting, because far from celebrating his big catch, in most comments to the video, people criticize him for bothering the animal and say that he deserved to be bitten.
"The guy deserved it. He was doing nothing but causing distress and being cruel, in my opinion, to that turtle," wrote Melissa Whitrod. "That's what I call karma, should of [sic] left the poor turtle alone," added Angela Leightley.
Ganley is not the first man who learned the hard way this species is called "snapping turtle" for a reason and made the news for his imprudence.
As Daily Mail reported, a Chinese man from the Fujian province of the Asian country decided to give one of these creatures a goodbye kiss before releasing it into nature and had to be rushed to the hospital to remove the turtle from his lip and treat his wounds.
According to the source, snapping turtles are the world's largest freshwater turtles and are native to North America. They are considered to be very dangerous and are definitively not to fool around with.
Please fill in your e-mail so we can share with you our top stories!