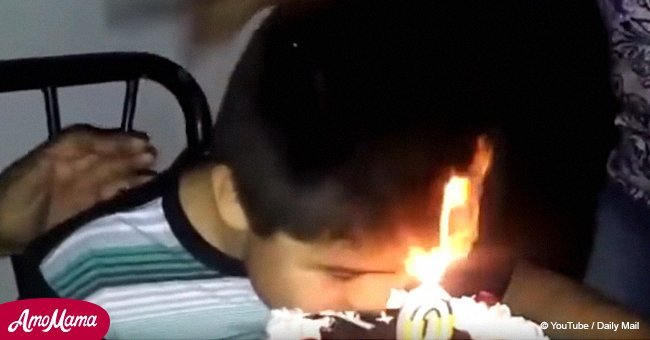 Dramatic video shows a boy setting fire to his hair at a birthday party
In a dramatic turn of events, what would have been a happy celebration turned into a disaster when the boy's hair caught fire from the candle on his cake.
The festivities went downhill the moment the young boy's hair was set ablaze while he was taking a bite of the birthday cake right in front of him.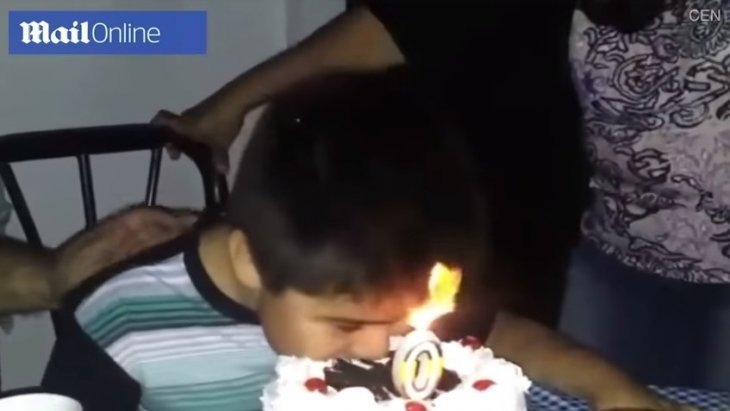 Source: YouTube/ Daily Mail
Somehow, the boy was eager to get a taste of his cake that he had forgotten to blow the candle first.
His family was able to capture the horrific moment and has since become viral all over the world.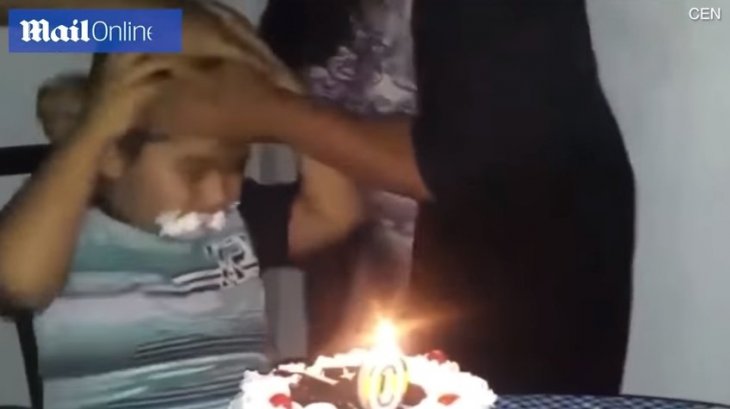 Source: YouTube/ Daily Mail
Follow us on Twitter at
AmoMama USA
for more viral stories and videos.
According to reports, the video was taken at the boy's home in Chile at his birthday party.
His family sang the "Happy Birthday" song, while he had his attention focused on the birthday cake that had whipped cream and strawberries.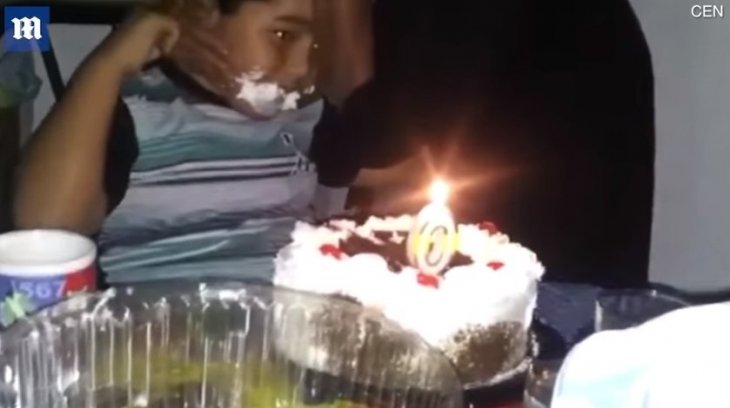 Source: YouTube/ Daily Mail
A huge candle – already lit – was placed in the center of the cake.
As soon as he had the signal, the boy dove straight into eating the sweet treat without thinking his hair might catch fire.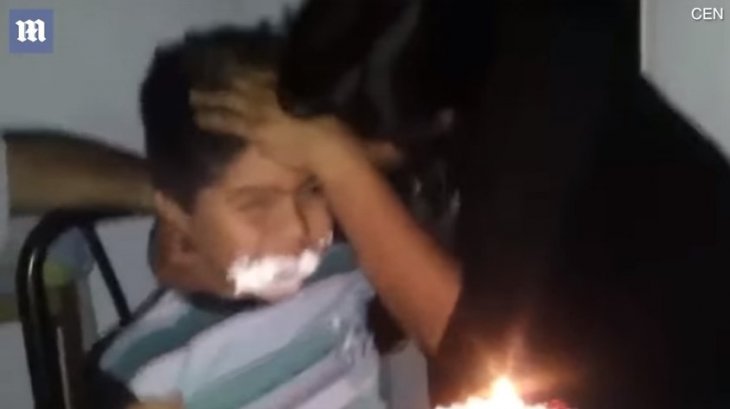 Source: YouTube/ Daily Mail
The boy's family all screamed the moment his hair caught into flames. The two adults beside him quickly reached him and patted his head to put out the fire.
The woman by her side, which was reported to be his mother, grabbed him and locked him in a tight embrace as she kissed him to ease his shock.
By the end of the clip, the boy appeared to be on the verge of tears while one of the people at the party joked and said, "Hey Michael Jackson, you forgot to blow the candle out!"
Since the original video was published online, it has reached more than 7.1 million views. People all around the world have been sharing the video.
While some found it disturbing and dangerous, other social media users found the incident funny, seeing that the boy seemed okay afterward.
Meanwhile, another birthday boy became viral when he wanted to have a special birthday at Chuck E. Cheese, but none of his friends showed up.
An employer at the restaurant felt bad for the four-year-old boy and decided to throw a more special birthday celebration for him.
Please fill in your e-mail so we can share with you our top stories!