No one came to a small boy's birthday party so restaurant employee threw him a do-over (video)
Four-year-old Evan was excited to celebrate his birthday party at Chuck E. Cheese and was waiting for his friends to show up, but to his and his mother's disappointment, none of his friends turned up. 
Inside Edition shared a heart-warming video on YouTube on August 10, 2018, that showed the employee of Chuk E. Cheese, Taylor Inzinna, arranging a big surprise for little Evan, showering him with gifts and making his birthday all the more special.
Evan's mother, Angela Kazanis, had invited 30 people to the well-known pizza place, but as the time when by, it was getting clear to her that none of the guests were going to make an appearance.
Read more on our Twitter account @amomama_usa.
Angela put up a brave front and tried not to fall apart for the sake of her son. She anxiously watched the door and could not believe that her little boy was about to be let down by his peers. 
The mother tried to do her best to keep Evan entertained and had no idea that the staff at Chuck E. Cheese was also noticing little Evan's unfortunate situation.
An employee of the pizzeria, Taylor Inzinna, told Inside Edition that she was dejected when she saw Evan going through such a sad situation and rushed to the kitchen to stop herself from crying.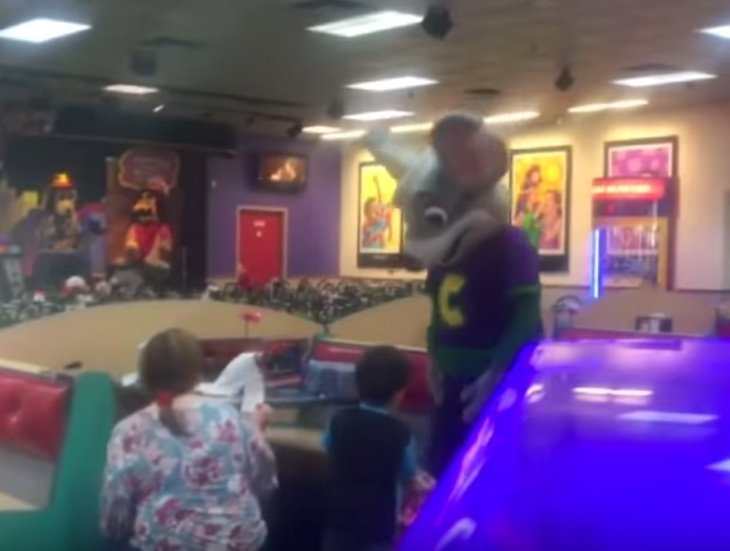 "I immediately ran to the kitchen and was so upset. The mother was handling it so much better than I was... She held it together and never let Evan know for a second she was upset, which I think was super awesome."
Taylor Inzinna, Inside Edition, August 10, 2018.
The employee wanted to save Evan from having a bitter memory of his fourth birthday.
She took to Facebook and posted about her wish to do something special for the young boy and asked her family and friends if they would be pitch in and get gifts for Evan. 
Taylor received 13 presents within the next three to four days, and she immediately got in touch with the boy's mother and requested her to come back to the pizza arcade. 
She helped organize a party for Evan and presented him with all the gifts that she had collected from her friends.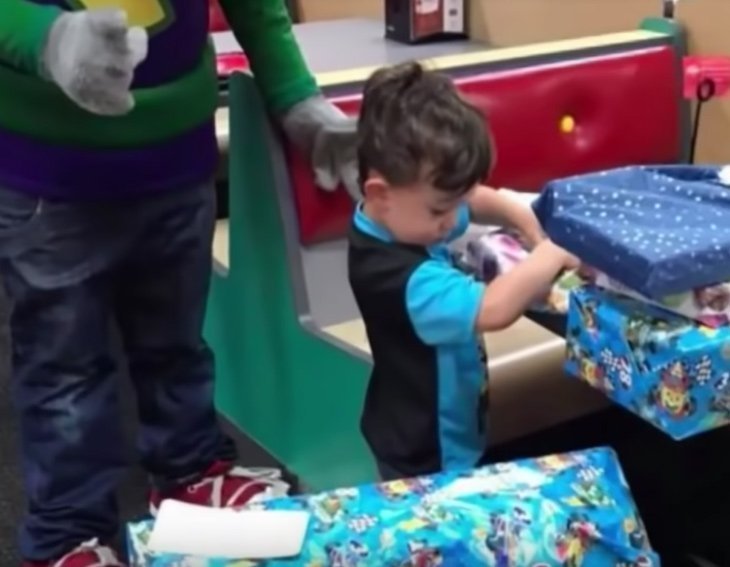 Evan had a full-scale party, with cake, presents and a lot of fun with Chucky, the mouse. 
The mother was brought to tears to see how overjoyed her son was when he was presented with several gifts. 
"I was shocked. I had to keep myself from crying. I didn't want him to see how this affected me. They made him feel a million dollars like he was the most important kid in the whole world," Angela told Inside Edition.
A mother-child relationship is always special. Hence this mother was delighted to see her son pay a surprise visit to her birthday celebration; her son had flown all the way to Spain to give the emotional gift to his mother.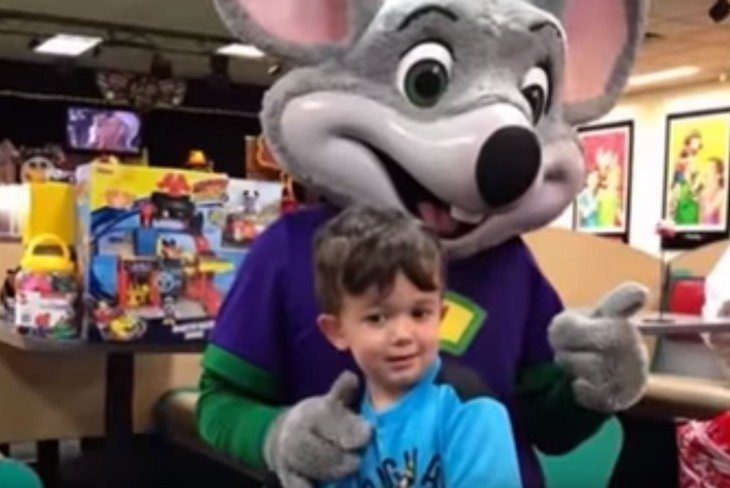 Moira D'Silva too was celebrating her birthday with her family and friends, but the person missing from the celebration was her son, and she had not expected him to come to her birthday party. 
A video uploaded on YouTube on May 1, 2018, captured the adorable moment when 45-year-old Brenton, showed up at her mother's 67th birthday celebration dinner in Spain. 
In the video, Brenton arrives at the restaurant and peeks into the dining hall where his family is seated. His mother catches a glimpse of him as soon as she turns towards his direction. 
It looked like Moira's legs gave out and she was about to fall. She cannot seem to contain her happiness and gives her son a big hug, repeatedly kissing his face.
Children sometimes also miss their parents especially if one of their parents are not around. However, one child and his mother will be thankful to a police department for making him feel special.
Miami Police Department received a call from a grieving mother, who put forward a moving request to them, to accompany her son to his 'father-son day' at school. 
Lisa Portillo, shared a post on Facebook on September 28, 2016, in which she thanked the Miami Police Department for their act of kindness towards her son. 
The police officers made the father-son event a very memorable one for her seven-year-old son, Oscar, by going with him to the school. 
The Alpha Charter of Excellence School in Miami, Florida, organizes an annual event called "Take Your Father to Breakfast," with an objective of improving the relationship between boys and their father. 
Oscar's father was murdered a year after his birthday in Honduras. Before losing his life, Oscar's father was deported from the US three years ago. 
Since Oscar had never had a chance to participate in the event, his mother Lisa enlisted the help of the Miami police, and to the surprise of the Lisa and Oscar, the officers agreed to go with him. 
On the day of the event, Oscar found four police officers from the Miami Police department, waiting for him, to attend the special breakfast as his "honorary fathers."
The Huffington Post reported that the officers sat with Oscar all through the event while little Oscar enjoyed his breakfast.