Black girl gets her hair done in China and it ends in disaster in viral video
Maryjane is a 22-year-old student from New Jersey who was in Shanghai with her sister. She decided to straighten her hair in a salon, but things didn't go as expected.
The young woman went to a local salon in Shanghai and recorded everything as a way to do a social experiment. Even though she has very curly and thick hair, she believed that the staff in the salon could have handled it.
In the 8-minute clip, Maryjane appeared nervously approaching the place, and one of the workers greeted her brightly. However, she realized that something was off when every single worker at the salon was looking directly at her.
She later sat down in the shampoo area where she had her hair cleansed and even got a nice scalp massage during the process.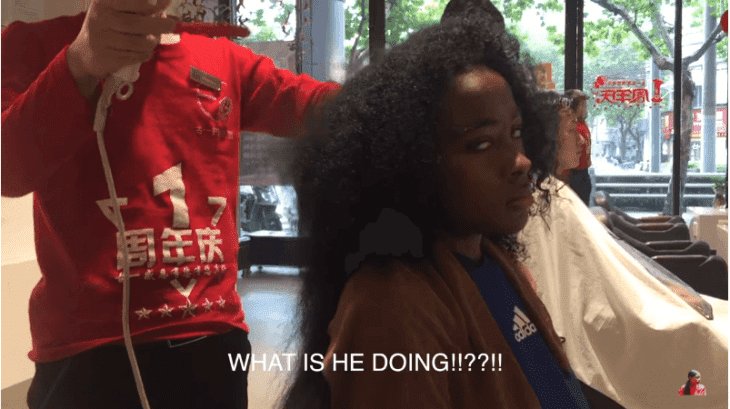 Things drastically changed when she sat on the styling chair. The stylist didn't brush out her curls before starting with the blow-dry process, and his face showed how surprised he was about Maryjane's hair.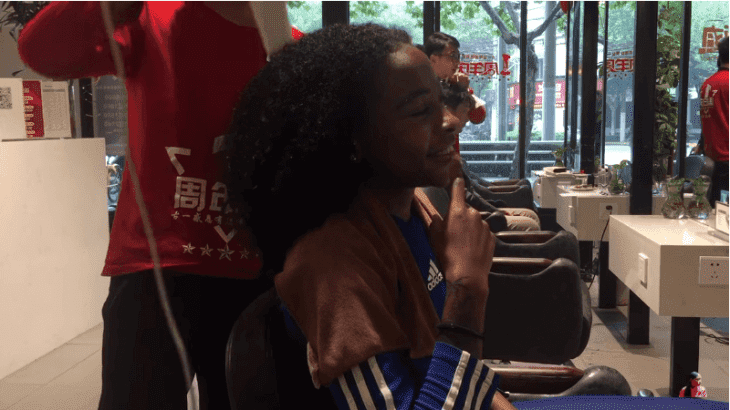 A UNIQUE HAIR
The woman added some comments in the video revealing that the workers who gathered around her to take pictures of her hair revealed they had never seen anyone with such curly hair in their lives.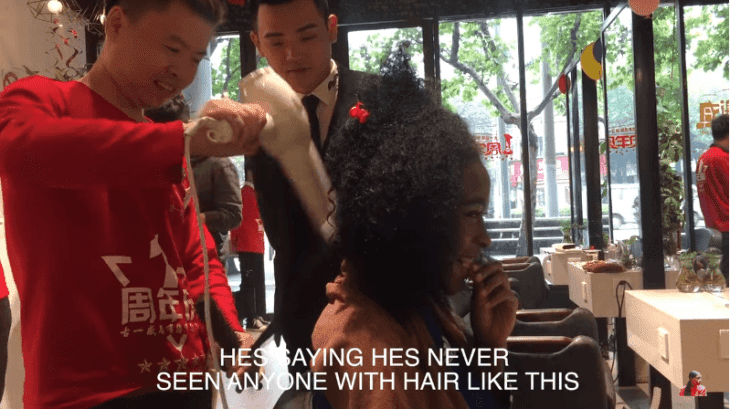 THEY GAVE UP
After spending four hours trying to straighten Maryjane's hair, they realized that they couldn't do it. Since they were struggling, she suggested them to quit a couple of times, but they kept saying that they felt bad because they wanted to do a good job.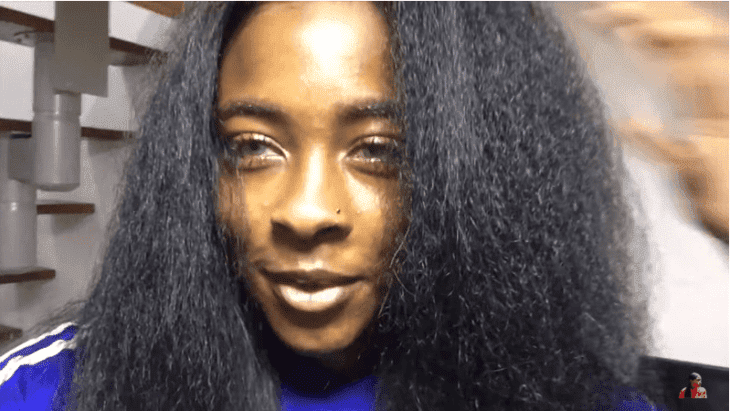 "He spent a lot of time on me when he could have been doing other's hair and getting paid, so I felt bad. They were all extremely nice. This salon is right outside my apartment, so I see them often, and we have grown to be friends, and we all laugh at this video," said Maryjane.
SHE WENT TO A DIFFERENT PLACE
Finally, she left the salon and finished the job in her apartment. Months later, she went to a different salon and, even though they charged her USD 20 (USD 14 more than in the first place), they got her hair done in three hours, the amount of time she usually spends of it.
A RANT IN AN ASIAN SALON
A woman who visited the Bali Nail Spa in Hillsborough County, Florida was caught on camera making offensive comments about the Asian owner's language and culture.
The woman was seen sitting at a table and bursting into a furious rant, stating that if the employees did not know how to speak English, they should simply return to their country of origin.
Thankfully, the owner and the rest of the staff of the nail salon didn't feel offended, and several people showed their support.