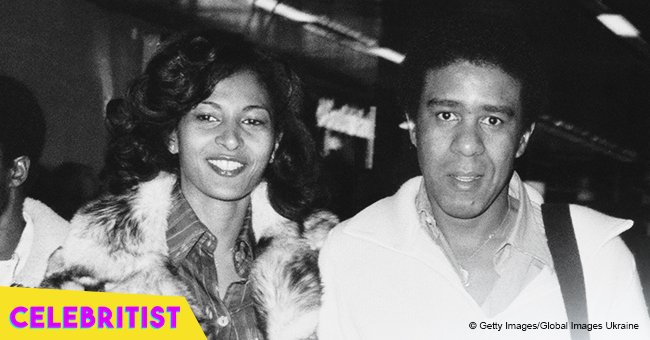 Remember Pam Grier? She had complicated romantic relationship with Richard Pryor

Actress Pam Grier, best known for "The Big Bird Cage," was one of the several people who was romantically involved with the actor and comedian Richard Pryor.
The talented woman met Pryor through her relationship with Freddie Prinze. Even though they knew each other for a while, they never dated up until both of them were cast for "Greased Lighting."
Since the comedian had a severe drug addiction, she decided that she wanted to help him overcome that issue, and soon after that, they started dating. The man spent six months sober but unfortunately relapsed.
In her memoir, Grier revealed a very uncommon aspect of her sexual life with Pryor. She pointed out that her gynecologist found a "buildup of cocaine residue" around her cervix and vagina, something he called an "epidemic" in Beverly Hills.
SHE GOT CONTAMINATED WITH THE DRUG
During an interview Grier had with HipHollywood, she revealed that since her then-boyfriend was a drug addict from a very young age, his body was contaminated with cocaine, which eventually "infected" her during their sexual encounters.
She added that Pryor had the drug in his prostate gland, so she kept telling him to use protection, but he would refuse to do it, which led to a difficult relationship between the two.
A VERY UNCOMMON REASON TO BREAK UP
The couple started dating in 1976 but got separated in 1977. Their relationship ended after, among other different problems they were facing, she beat him twice in tennis.
PRYOR'S LIFE
Even though he was a wonderful comedian, his personal life was filled with issues that he never solved. Apart from his alcohol and drug addiction, he was very insecure, something that was clear when he ended his relationship with Grier over the tennis matches.
HIS MULTIPLE MARRIAGES AND AFFAIRS
According to People, Pryor was married seven times to five different women: Patricia Price, Shelley Bonus, Deborah McGuire, Jennifer Lee (twice), and Flynn Belaine (twice). Apart from that, he had affairs with men and women, including Marlon Brando, Margot Kidder, and Roman Polanski.
Throughout his life, he had seven children. While they were not their priority most of his life, things changed when he split with McGuire. Pryor passed away in 2005 aged 65.
Please fill in your e-mail so we can share with you our top stories!